The US residential real estate market has been in a "Seller's Market" for a little over the past decade.
This means that the number of people who are looking to buy a home exceeds the number of homes that are available for sale.  This has been great news for sellers, as it typically results in both a fast sale and a higher price.
However, in most parts of the United States, the real estate market has turned to a "Balanced Market" or in some cases a "Buyer's Market."
In a "Balanced Market" the number of buyers and seller is approximately the same, and in a "Buyer's Market" there are more homes listed for sale than individuals who want to buy homes.
Typically the market equilibrium is around seven months of available inventory.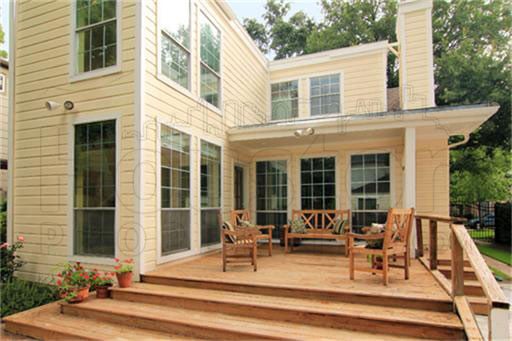 In either of these markets, it is important that people who are looking to sell their home do everything the can to ensure their property is in top shape, offered at a good price, and perhaps even throwing in a few extras, such as a quick closing, or including certain things found in the home.
If you've got these three things covered, you won't find yourself asking "how can I sell fast Houston TX"?
This doesn't mean that you need to give your house away to the first offer that comes in.
In this market, it's important to know both your own motivations for selling the house and the buyer's motivations for buying the house.
Understanding these two key factors will help you get the best possible price for the house.
By asking yourself some questions, it's easy to determine why you want to sell the house. Perhaps you've already purchased another home and need to sell quickly, or maybe your career has forced you to relocate and therefore you need to sell your home.
Determining your reasons for selling can be an easy task but determining the buyer's motivations may be a bit more difficult.
This is why it's important to understand the different types of buyers there are and what motivates them.
Buyers have different personalities, including:
The Fair Buyer: This buyer understands the marketplace and what is a reasonable price to pay for your home. They will not be looking to get the lowest possible price but they will also know what they can expect to pay.
The Fault Finder: This buyer will scrutinize every aspect of your home to determine what is wrong with it. While most buyers will do some of this to make sure that the home will truly fit their needs, the motivation of The Fault Finder is to try and exhaust you with constant badgering so you will eventually give in to the lowest price possible and to any conditions set out in the purchase offer.
The Oblivious Buyer: This type of buyer will be completely unaware of how much your home is really worth and can easily be talked into overpaying. Although this type of buyer does not come along often because the Internet has current markets so readily available, they may not be aware with the state of the market where your home is.
The Good Cop, Bad Cop: This refers to buyers that come in couples. One of the buyers may go on and on about how much they love the house while the other is constantly mumbling about how it doesn't suit their needs and it is overpriced. This strategy is also meant to exhaust you into a lower price.
The Coddled Buyer: This buyer has a back-up plan for any situation. They generally want to be completed protected until the closing is final.
Knowing the type of buyer you are dealing with will help you better understand how to work with them and negotiate to get the best possible deal for your property.