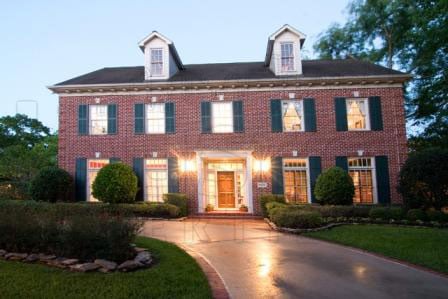 Spring Isn't The ONLY Time To Sell….Top 5 Rules of Selling Your Home This Fall
How often have you heard, "Oh, you don't want to sell your house in the Fall. You better wait for Spring…" or "No one should sell Houston home Fall".
While it's true that the springtime is historically a more popular time for people to be involved in a real estate transaction, it certainly doesn't mean that you're at a disadvantage if you sell Houston home Fall.
What you may not know about Fall buyers is that they're more motivated than Spring & Summer buyers. There is typically less inventory & buyers have busier calendars – work, school activities, family obligations, holidays…
Buyers in the Fall don't have the luxury of leisurely perusing housing options throughout the Spring & Summer. Instead, Fall buyers typically need to make a decisions with a shorter timeframe; they view fewer homes; and, they make decisions more quickly.
Additionally, there are some real tax advantages to owning a new home prior to the new year. Coupled with the low, low interest rates available today, buyers have tangible motivation to buy a home before the end of 2010.
The Fall Season is great opportunity to set your home apart and take advantage of buyer motivation. But, before you list your home, make sure you know the "Top 5 Rules" of selling your home this time of year.
Rule 1: Get the Curb Appeal Right
Because buyers are moving quickly, don't get disqualified in a drive-by.
Replace the dead Summer landscaping from your front beds. Freshen your mulch. Plant seasonally-appropriate flowers and greenery. Curb appeal is more important this time of year because buyers are moving faster and culling options based on first impressions.
Rule 2: Stage Appropriately for the Season
Having a home abundantly overflowing with pumpkins and fall decorations can clutter your home in a hurry. It's okay to participate in seasonal holidays and decorations, but don't let that overpower your home. Buyers still need to see the great features of what your house has to offer.
It's also a good time of the year to showcase your home's "fall features" such as fireplaces, outdoor fire pits & kitchens. Like swimming pools in summertime, these assets become more important to buyers this time of year because they can visualize using them as the weather turns cooler.
Rule 3: Think Like a Buyer
If you've followed my newsletter, then you've heard me say this time & time again…If you're a seller in this market, then you MUST know what buyers are thinking.
Buyers have a different perspective than sellers. They will not see your home the way you do. They will not perceive the real estate market the same way you do. If you expect them to, they will move on to other options.
Nuances that you have learned to live with or that you no longer notice may be real factors for buyers, so don't discount their perspective.
Living on a noisy street or having a less desirable view, for example, might be features that do not matter to you; however, they may be major hurdles for buyers.
Know your home's strengths and weaknesses –and be willing to adjust your selling strategy to deal with these items.
Rule 4: Don't Ignore Feedback or the Market Data
This dovetails with Rule #3…If agents and buyers are providing specific feedback about particular aspects that are hindering the sale of your home, listen to it.
Don't justify to yourself why their feedback isn't valid or why the market doesn't matter.
At the end of the day, it's a buyer that's buying your home – not you. As difficult as it is, work to de-emotionalize yourself from the feedback process and don't take the candid comments too personally.
It's actually very constructive feedback. And, even better, if you react quickly and appropriately to the concerns, then you'll sell your home faster.
Rule 5: Price It Right
We've been very fortunate that Houston hasn't had the trauma that other parts of the country have had in their markets, but that doesn't mean that this year has been a piece of cake, either. In many neighborhoods, we have seen pricing return to where they were in 2005 – 2006.
What this means for you as a seller is that buyers are aware of this, too. Buyers are buying, but they're not willing to overpay for a home.
Price isn't A factor that buyers consider in looking at your home; it is still THE factor – and even the best marketing can't overcome an overpriced home. If you're not priced right, buyers will pass you by for a home that is.
So, review the comps, get real about your expectations and price your home to sell in line with where the market is now – not where the market was. Otherwise, be willing to sit it out and wait until prices rebound.