Four Tips You Need To Know To Sell Your Houston Home Fast
The "selling season" is almost upon us!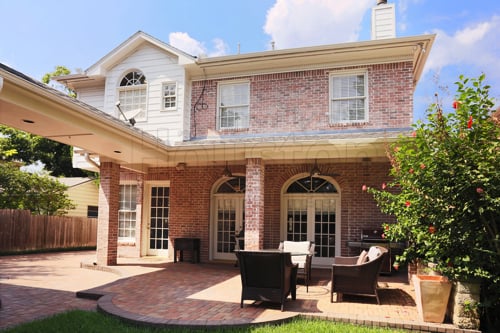 What's that, you ask?
It is the time of the year when more buyers look for homes.
It is not to say that homes don't sell during other parts of the year, but for many areas, this can be THE MOST POPULAR time to sell a home. This is the best time to sell your Houston home fast.
So, if you are planning on selling this Spring, here are four "must do's" to sell your home in the shortest amount of time:
CONDITION
Honestly assess the condition of your home. Do you need to do some "spring cleaning?"
Does your home need a fresh coat of paint?
Is that old wood rot still hanging out by the gutter?
Does your living room play host to every picture your family has taken in the past 10 years?
Look at your house as if you were a buyer and think about what a buyer would expect when they walk through the home.
I'm not suggesting that you conduct major renovations but if you are going to sell, then get your home in its best selling condition.
Emphasize areas of value and eliminate distractions. Really show off what's best about your home.
If you need help determine the best aspects of your home, call me at 713-425-4194. I'm happy to walk your home to better explain what can be eliminated and what should be highlighted.
GREAT MARKETING:
Real estate marketing is so much more than running an ad in the newspaper and holding your home open for the public.
In fact, if you study how buyers find their homes, less than 4% of buyers find their new home through an open house or via newspaper ads.
Real estate marketing has changed. Make sure you hire an agent that has changed with it.
Did you know that over 80% of buyers go to the internet FIRST when shopping for a home?
Since it is the place buyers go to first, you need to hire someone who can give you expert internet exposure.
Make sure that in marketing your home, you are:
1) easily found on multiple websites;
2) your agent and relevant property keywords rank high in Google;
3) your agent has a website that is actually read and used by the buying public.
Not all internet marketing is equal and if buyers can't easily find you online, then you're not getting the maximum coverage for your home.
PRICE:
We've been very fortunate that Houston hasn't had the trauma that other parts of the country have had in their markets, but that doesn't mean that the last year has been a piece of cake, either.
In many areas, we have seen pricing return to where they were in 2005 – 2007.
This Spring, don't expect for things to return to the glory days of late 2007/early 2008.
It will take our market a while to build back up to those prices.
Remember, Houston typically appreciated 3% a year on a good year, so do the math and know that depending on your area, you might not see an immediate price rebound.
What this means for you as a seller is that buyers are aware of this, too.
Buyers will be buying this Spring, but they're not willing to overpay for a home.
Price isn't A factor that buyer's consider in looking at your home; it's still THE factor and even the best marketing can't overcome an overpriced home.
If you're not priced right, buyers will pass you by for a home that is.
So, review the comps, get real about your expectations and price your home to sell in line with where the market is now – not where the market was.
Otherwise, be willing to sit it out and wait until prices rebound.
BUYER PERSPECTIVES:
Finally, know that buyers have a different perspective than sellers.
Buyers most likely will not see your home the way you do. Nuances that you have learned to live with or that you no longer notice may be real factors for buyers, so don't discount their perspective.
Living on a noisy street or backing to commercial property, for example, might be features that do not matter to you.
However, they may be major hurdles for buyers. Know your home's strengths and weaknesses and be willing to acknowledge that you may need to make strategy adjustments to deal with those items.
Best of luck to you as you proceed with your real estate transactions this Spring.
If I can be of help to you in this process, please don't hesitate to contact me!