Houston Home Sellers Guide Series #3: Top 10 Home Staging Ideas For Selling Your Houston Home
Looking to sell your Houston home? These top 10 home staging ideas can help sell your home fast and for the most money.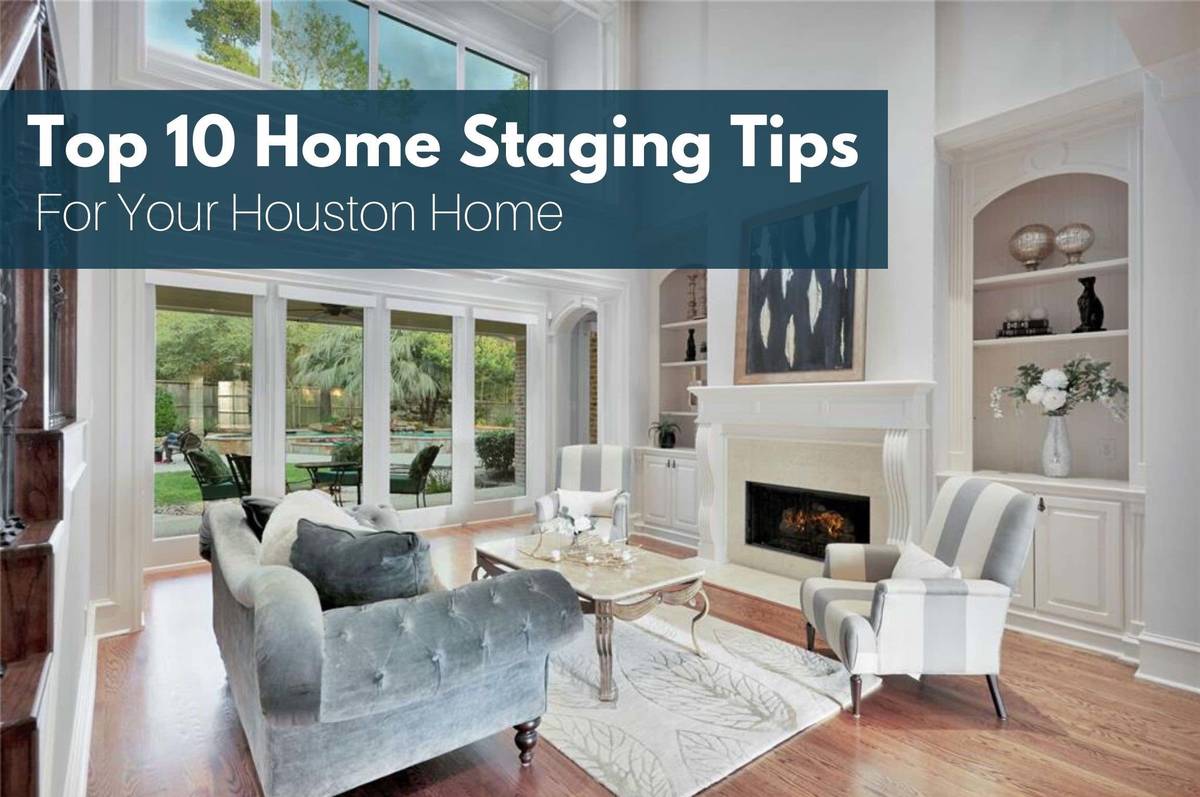 SUMMARY
Houston Properties Team listings sell for 7.2% more and for 4.3% faster.

This article is part of a six-part Houston Home Selling Tips Series outlining how we achieve these results.

Here, we lay down the top 10 home staging tips you can do when selling your Houston home.

Listing with the Houston Properties Team entitles you to free home staging services. Click here for more details.
HOUSTON HOME SELLERS GUIDE SERIES
Check out the rest of our Houston Home Seller Series:
"The Houston Properties Team is amazing! Their listing marketing is 2nd to none. Their prep work, photography, outreach and follow up are spectacular! I highly recommend using them if you're considering listing your home." - Colleen, Google Review
---
Table of Contents
---
Houston Home Staging Ideas: Use Colors To Your Advantage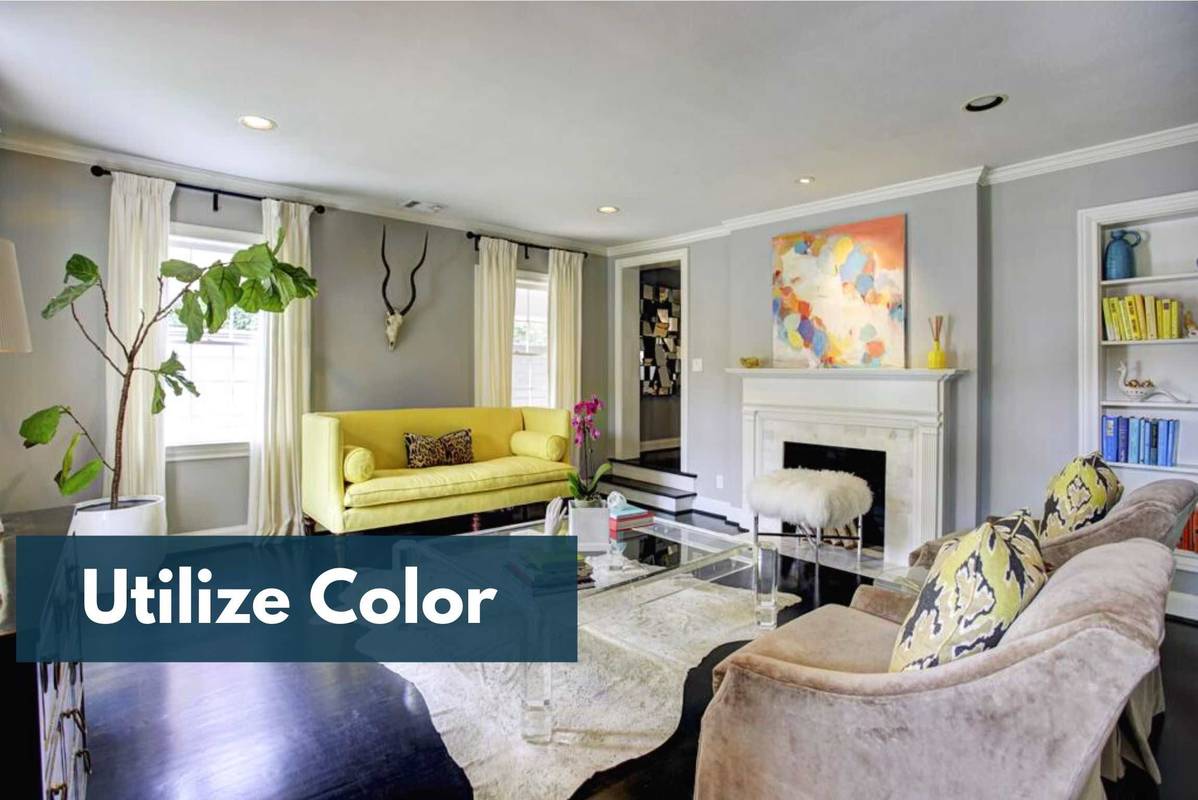 Make use of complementary color choices when painting your walls and decorating. Need a top Houston listing agent to increase the value of your home? contact the Houston Properties team for a free home sellers guide.
Before anything else, it's important to "set the tone" when staging your home for sale.
Use light, neutral earth colors to paint the walls of your home. It gives off a cozy vibe and can easily match other colors when decorating.
While white and beige are the best neutral colors to use, a study shows that 72% of agents recommend going with beige for the walls of the house.
With your wall color set, you can use small bursts of bright, colorful objects and furniture to decorate your rooms. While the neutral walls exude warmth, pops of color around the room adds a cheerful and positive impact.
---
Selling Your Houston Home: Staging A Neutral Primary Bedroom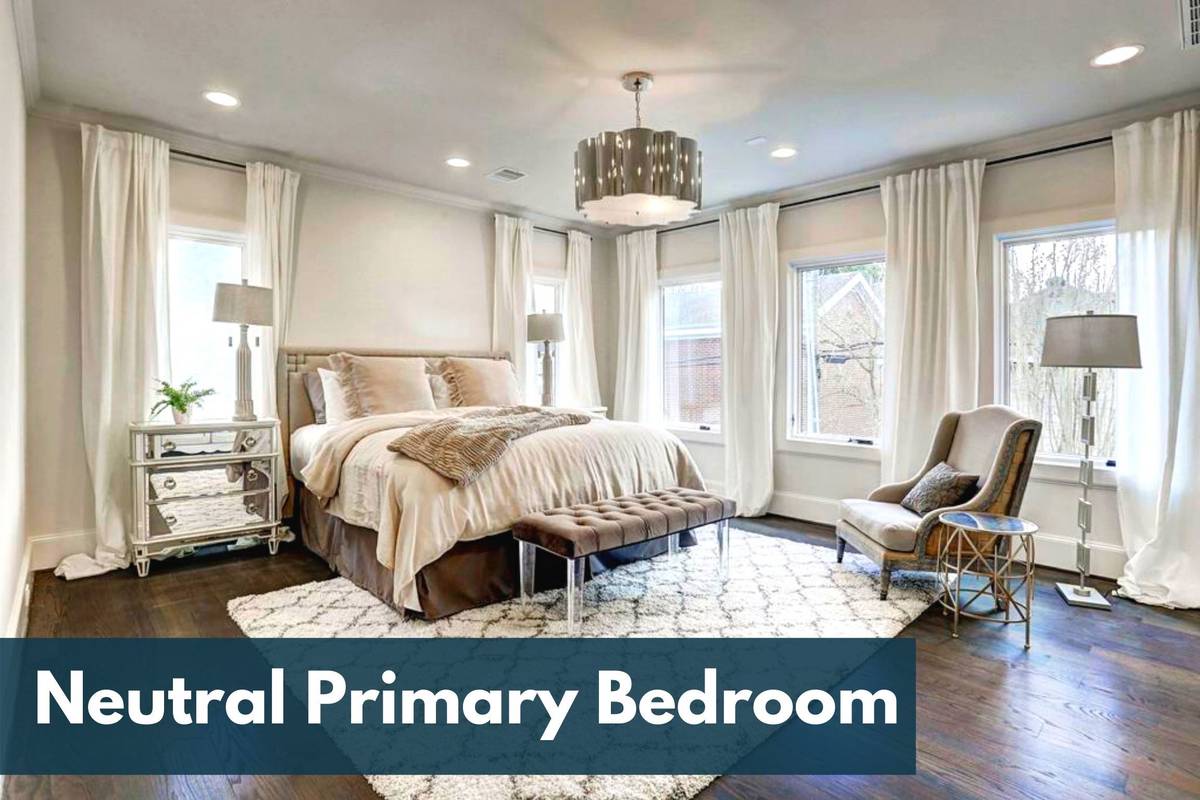 When staging a bedroom, neutrality is key. Make sure it can be as appealing as possible to everyone.
The primary bedroom is easily one of the most crucial areas of the house for potential buyers. In fact, 84% of buyers consider it to be an important room to have staged.
This means you're going to want to stage your primary bedroom to look appealing to all kinds of people. To achieve this, it has to be staged as neutrally as possible.
Avoid using sheets and duvets that aren't gender-neutral. Stay clear of floral prints or colors that are too dark. White and beige are still good colors to utilize here. Take out furniture and other items that look gender-specific as well.
---
Houston Home Staging Hack: Let Natural Light In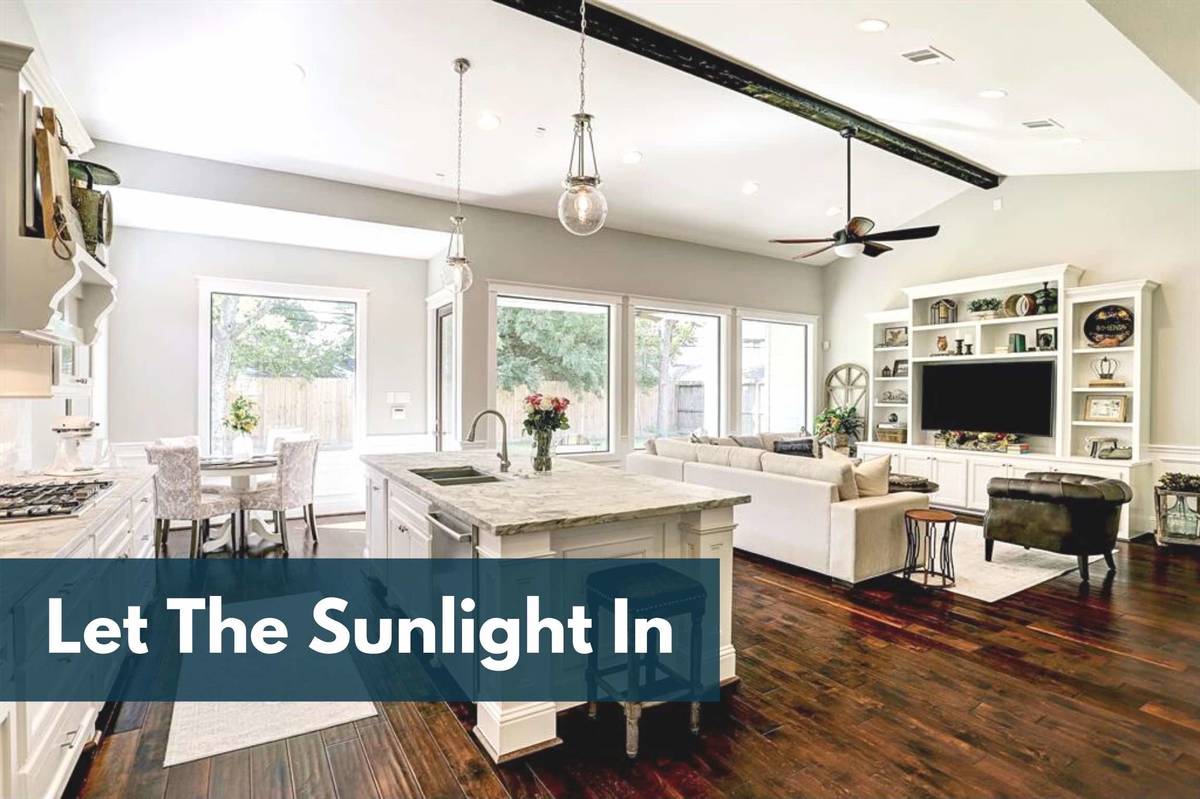 When it comes to house staging to make it look bright and spacious, natural light is your friend. Contact Paige Martin, one of the top real estate agents in Houston, for more tips for selling your home.
Stage your home in a manner that can let as much natural light in as possible. Sunlight can make the rooms in your house look bright, spacious, and breathable.
Start by maximizing your windows. Take out any thick drapes or heavy blinds and replace them with light, see-through curtains or just leave them bare.
If your home doesn't have a lot of large windows, make the most out of the ones you have by adding mirrors. Hang a mirror directly across your largest window, so the light can bounce off of it and brighten up the room.
---
Increase The Value Of Your Home: Fix Minor Repairs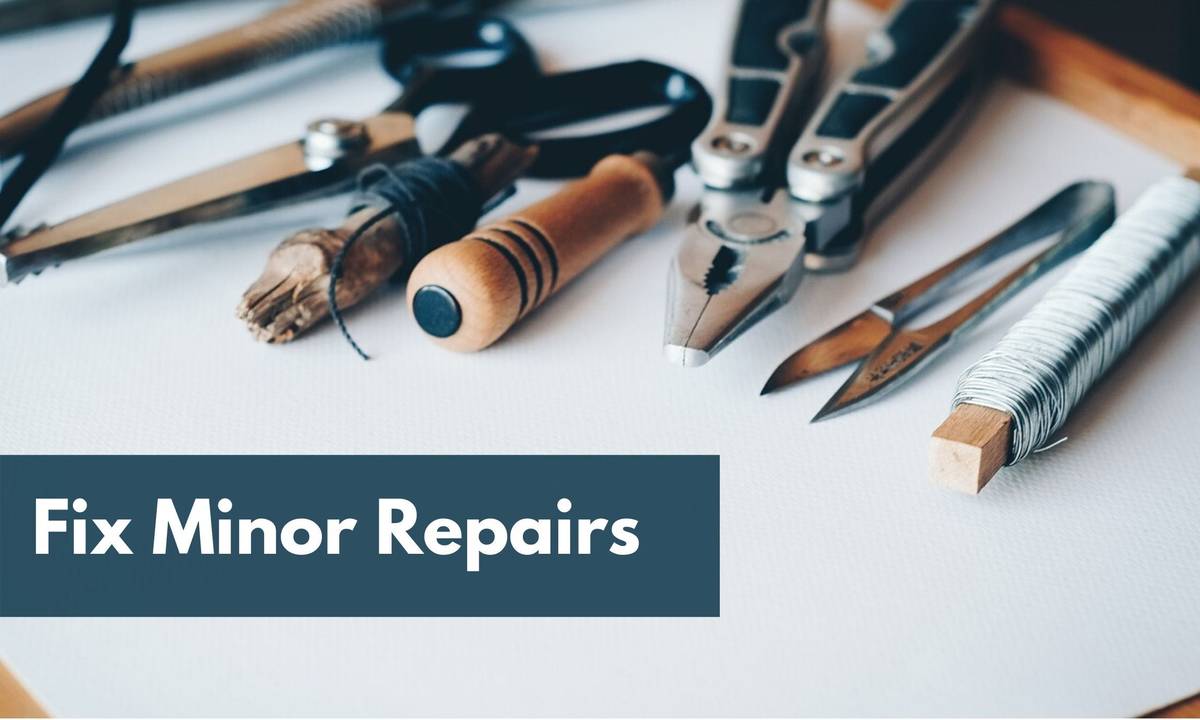 Prevent buyers from fixating on small, minor damages by taking care of them beforehand.
If you look around your house and see a chip in the paint, a broken drawer handle, or a hole in the carpet, your potential buyer will see them too. They could end up worrying about how much these minor damages may cost them, or be concerned that there are bigger, more expensive damages looming.
If you have the tools for it, try to make as many minor repairs as you can. As this is also one of the best home improvement tips you can do for your Houston home, you can benefit from taking care of these small damages even if you haven't sold it yet.
---
Home Sellers Guide Tip: Clean The House (Inside And Out)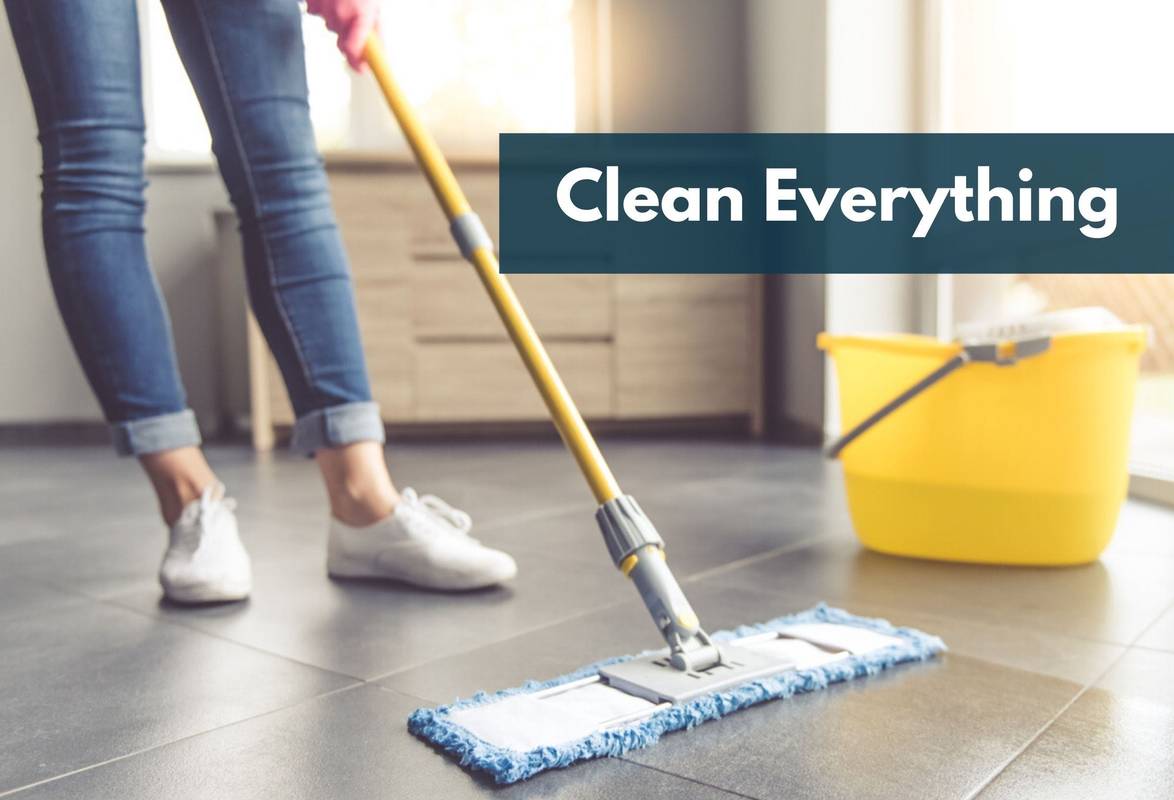 Take time to tidy up your home, both inside and out. It will neutralize odor and give your home a fresh feel as buyers look around.
As another home improvement tip, giving your house a thorough deep clean can do wonders in increasing its home value.
The outside of your house is the first thing potential buyers will see. Put in a fresh coat of paint, wash all the windows, clean the gutters, and maximize curb appeal by maintaining the lawn.
For the inside of your home, deep cleaning will have your home looking fresh and new. It will also neutralize any odors that can turn off buyers.
You can also take it up a notch and hire a professional cleaning company. They can take care of the nitty-gritty of home cleaning, like grout, moldings, and hard to reach places.
Not sure who to call? Here's a list of top 10 house cleaning services in Houston.
---
Budget-friendly Staging Tip: Declutter and De-personalize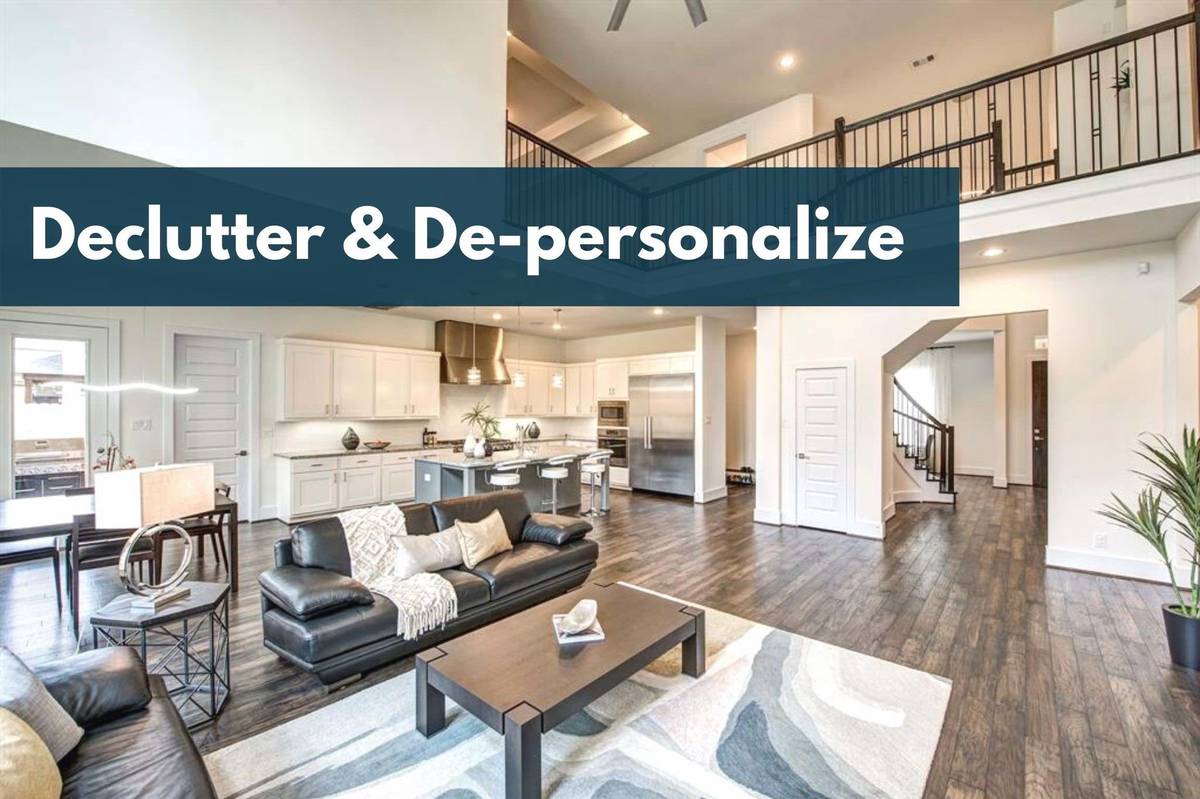 When staging your Houston home, the less clutter and necessary items, the better.
When staging your Houston home, keep in mind that the easier buyers can imagine themselves living in it, the better. You can help this by minimizing clutter and personal items in your home.
Too many personal items, like family photos and memorabilia, won't scream "future home" to the buyer. Instead, they might get distracted and end up looking at all your knick-knacks instead of the house itself.
Since brightness and space appeal to buyers, give them as much space as possible by decluttering. Think it's too much work? Here's a step-by-step guide to make the task less overwhelming.
---
Making An Impact: Show Off Storage Space
Show off the storage capacity of your closets to impress buyers. However, overdoing it and squeezing too much in can produce the opposite effect.
As previously mentioned, space is key when it comes to staging your Houston home. In this case, closet and storage space is an essential factor to show off to potential buyers. In fact, a study reveals that homebuyers' largest complaint is lack of closet space.](https://www.homelight.com/blog/best-home-staging-ideas/)
Organize your closets and try not to overstuff them. If the space looks tight, it will look small and inadequate to the buyer. Use storage bins and closet organizers to make everything more orderly. Take out stray belts, jewelry, and other accessories, or place them in areas that aren't visible.
---
Houston Home Staging For All: Balance With Everyday Items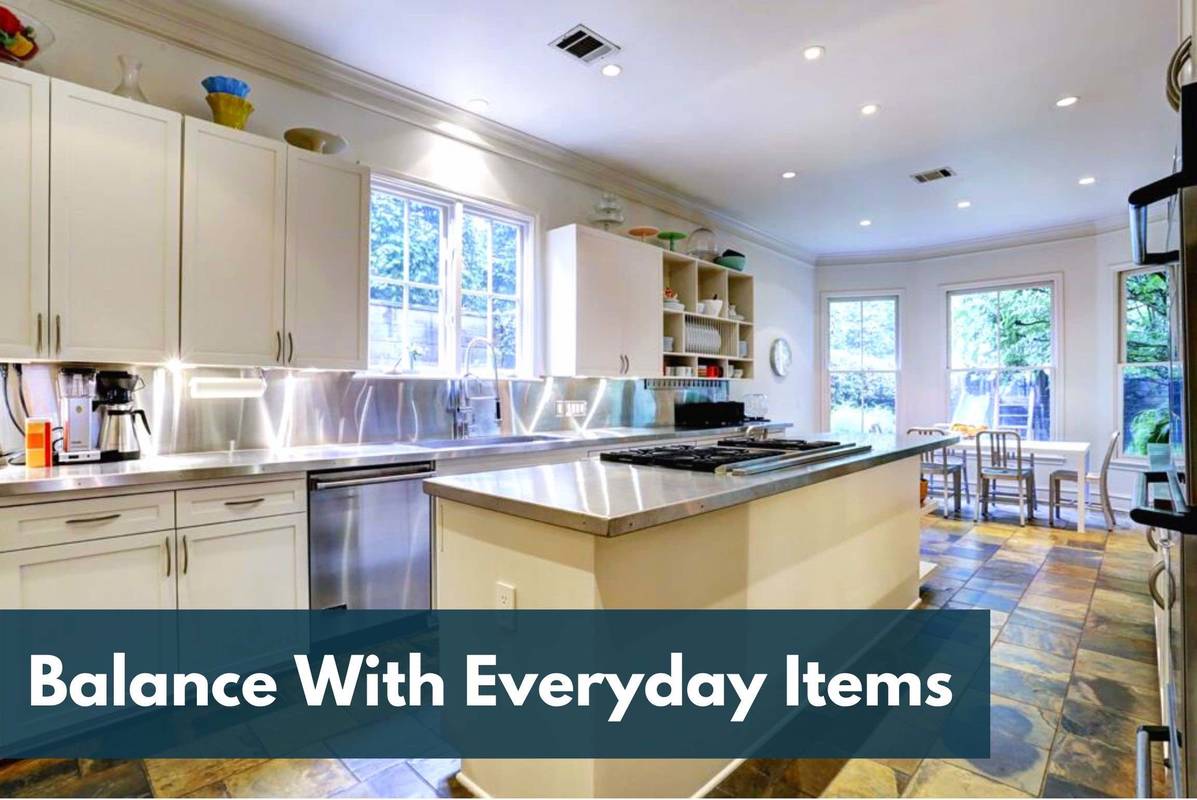 While decluttering will make your home look nice and spacious, adding everyday items can make your home look comfortable and "lived in".
With your rooms decluttered and de-personalized and your closets organized, your Houston home may run the danger of looking too barren. While buyers will have a hard time imagining living in a home that's too full, they will have a hard time imagining decorating a home that's too empty.
To make your house look like a home and not just a hollow structure, balance the decluttering by putting in ordinary household items to help buyers visualize where they can place their own possessions.
Whether it's nice-looking soaps in the bathroom or a colorful cookie jar in the kitchen, these everyday items can help buyers envision the joy of living in your home.
---
More House Staging Hacks: Use A Focal Point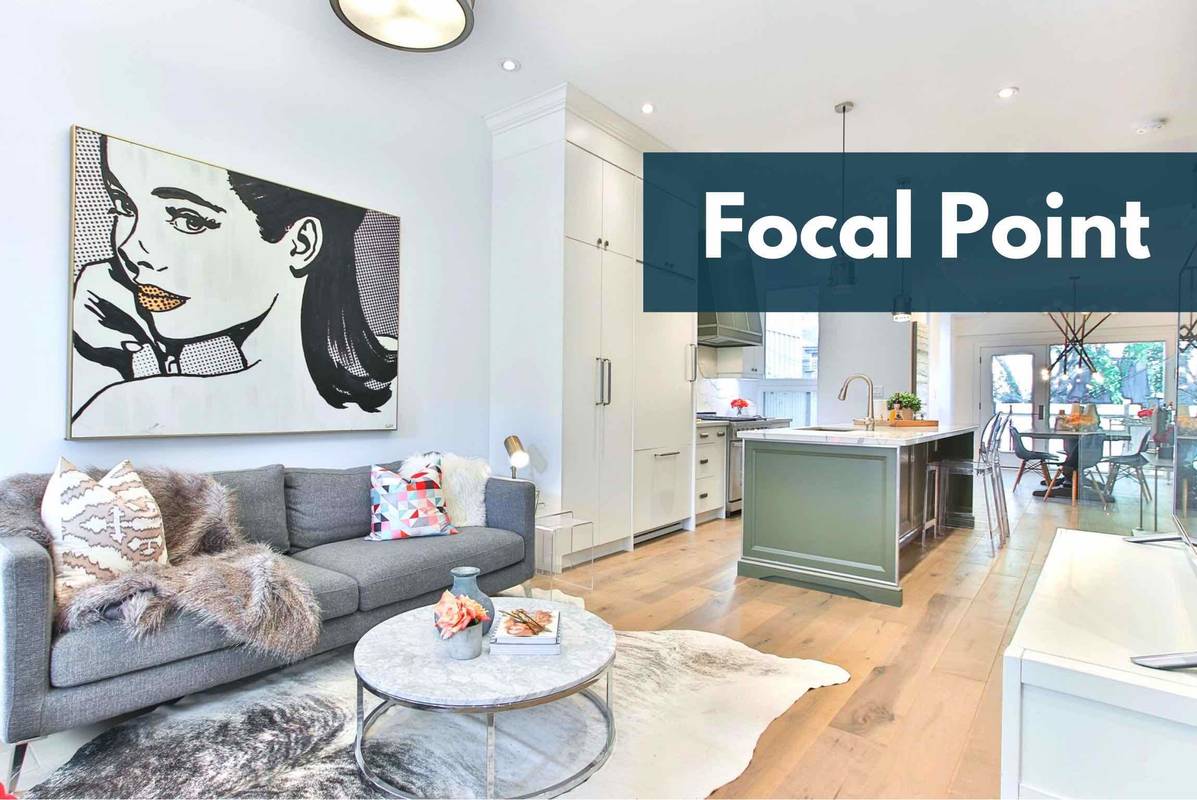 A focal point is the first thing you see when you enter a room. Create a nice focal point that can highlight the good things about the area.
The focal point of a room is an object or area to which your eye is immediately drawn. It can be a striking painting, an interesting object, or a large window with a view.
If you utilize the focal point of a room in your home, it can draw the buyers' eyes to the right place. You can position your furniture toward it to highlight what you want to showcase in that room. At the same time, it can also draw their attention away from areas you don't want them to see.
Here are some ideas for creating a focal point in the living room to help you out.
---
A Tip From The Best Houston Realtor: Consider Your Target Market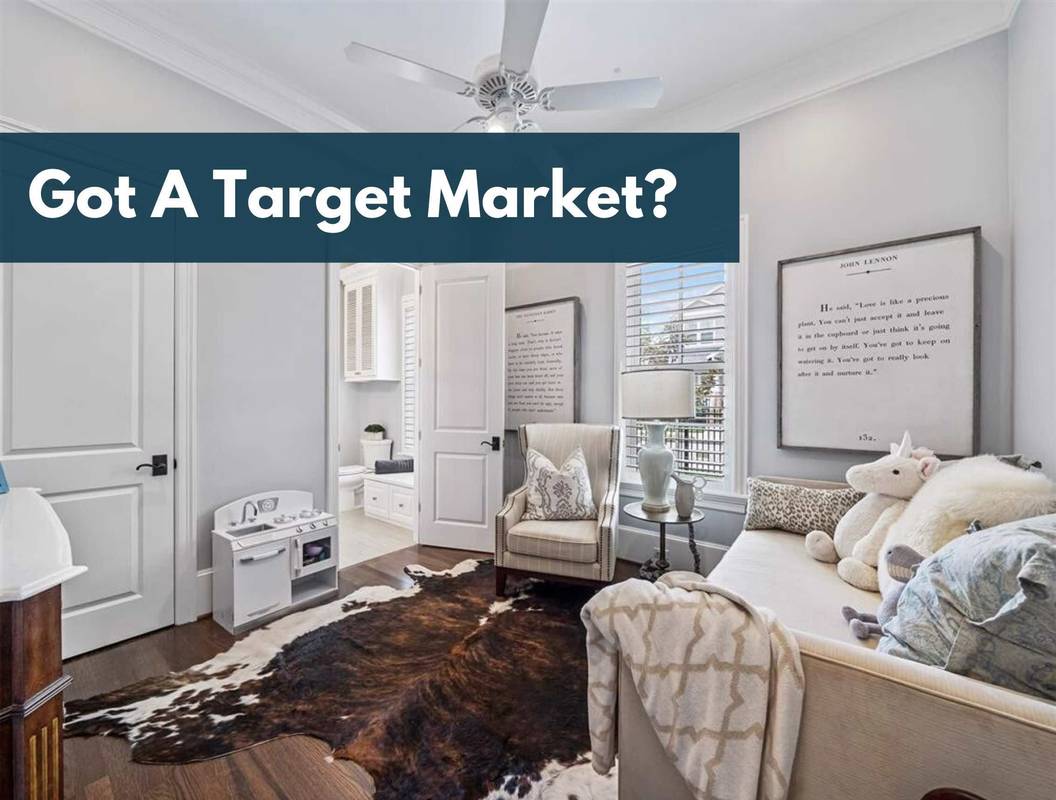 Take time to think about the background and lifestyle who will most likely want to buy your house, and make subtle adjustments accordingly. Want more staging techniques? Contact the Houston Properties Team for more Houston home staging ideas and other home seller tips.
Is your Houston home zoned to one of the best schools in the city? Is it in a luxury gated community, or in a 55+ community?
Think about what sort of potential buyers can be attracted to your home based on its location and consider making subtle changes and additions here and there to cater to them. For example, if your home is zoned to an award-winning school district but you don't have any children, try adding some toys in an extra bedroom or sports equipment in the backyard to make it more family-friendly.
---
Best Houston Real Estate Resources
---