Increase The Value Of Your Home: 10 Maintenance Tips You Can Do Indoors
Increase The Value Of Your Home: 10 Maintenance Tips You Can Do Indoors
If you're homebound and looking for ways to be productive, we listed down 10 vital home maintenance tips you can do while indoors.
---
Summary
A University of Connecticut and Syracuse University study suggests that constant home maintenance raises the value of a home by about 1% each year.
On the flip side, not doing regular maintenance in your home can lose about 10% of its resale value.
Routinely maintaining your Houston home can be tedious, but as tiny problems often lead to bigger, more difficult ones, this will be good for your property in the long run.
We listed down the top 10 indoor maintenance tips that you can do.
These home maintenance tips may seem basic, but if you go through this list, you can be productive AND increase the value of your Houston home at the same time.
More Resources
"Houston real estate can be really tricky. The smart thing to do is have an expert show you the ropes. The Houston Properties Team has a long experience of handling complicated transactions and she does a fantastic job! They can assist you with anything you need in buying and selling homes, making the whole process much simpler. If you want to avoid dealing with the pain of buying or selling a home, I definitely recommend calling the Houston Properties Team." – Philip, Google Review
---
Table of Contents
---
Home Maintenance On General Areas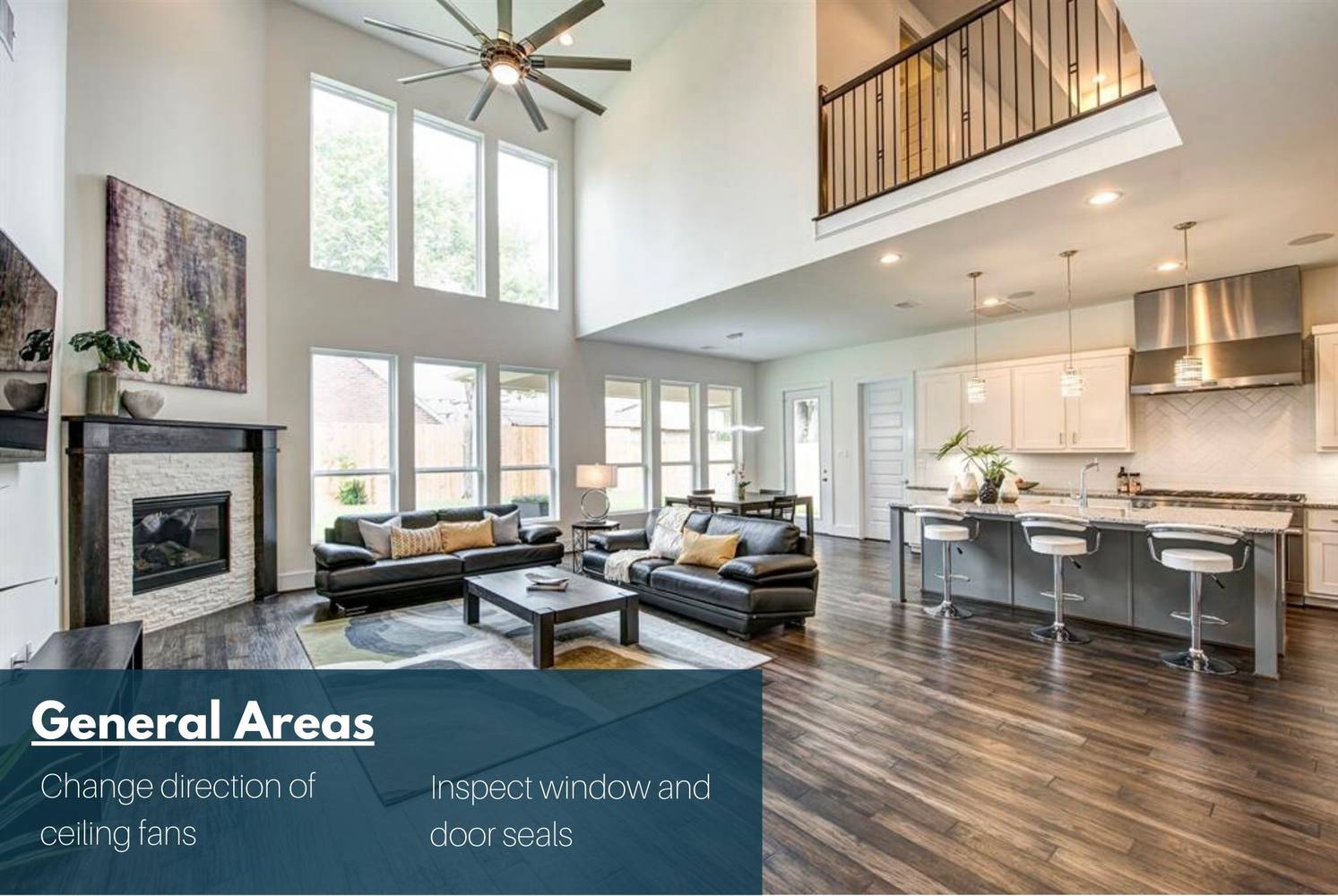 Houson real estate is hyper-local. Contact Houston Properties, the #1 boutique real estate team in Houston, for a custom report on what increases home value in your neighborhood.
Inspect Your Window and Door Seals
Check if there are air leaks getting in through your doors and windows. These air leaks can let the draft in and create cold spots in your Houston home during cold weather, possibly overworking your heating system.
You can hire a professional energy auditor to do this for you, but you can find a couple of ways to "DIY" it online.
Change The Rotation Of Your Ceiling Fans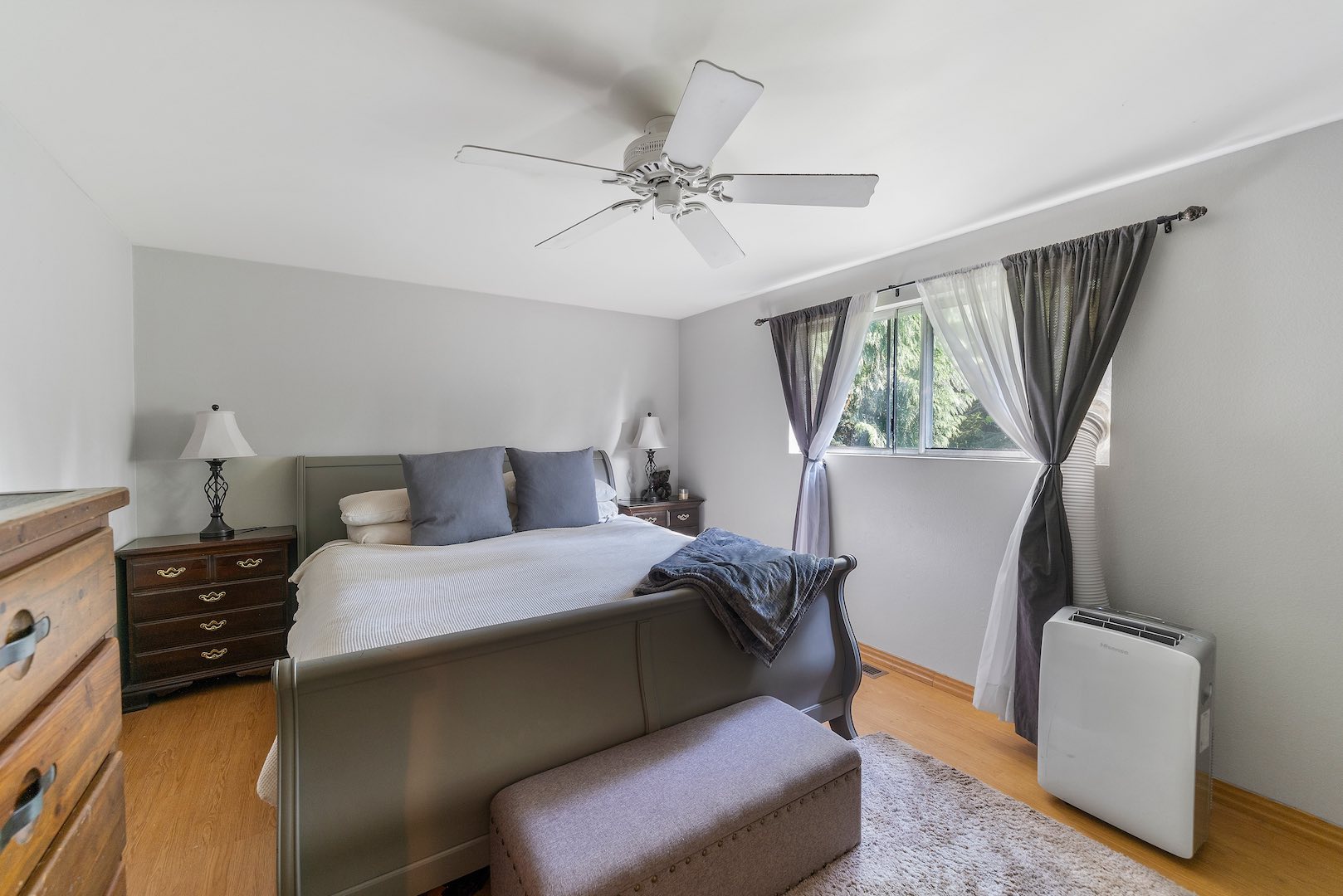 Changing the direction your ceiling fans turn can change the temperature of a room. This helps put less strain on your cooling and heating systems.
Counterclockwise rotation pushes cool air down which is good for the summer, while clockwise rotation can distribute heat evenly, which is ideal for the winter.
You can change the rotation direction of your ceiling fan through remote control or simply by using the switch on the motor.
---
Fixing The Kitchen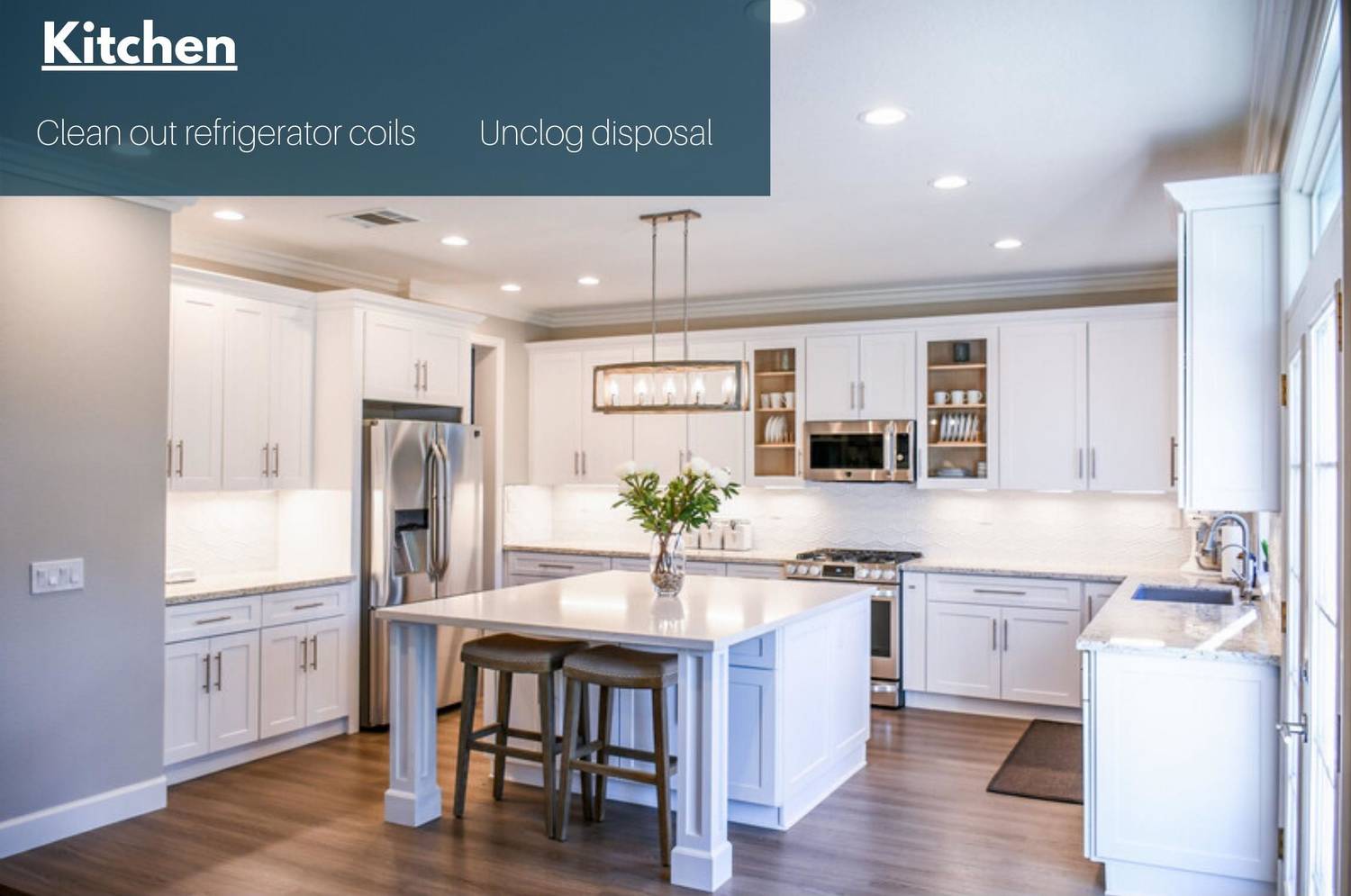 Paige Martin and the Houston Properties Team are all specialists in their roles. Once you've enlisted their help, you're actually hiring a team that runs like clockwork – they have people dedicated for each phase of the buying or selling. I was amazed at how fast my transactions were completed with the best deals possible. Thank you for removing the hassle out of my real estate experience! – Courtney
Clean Out Refrigerator Coils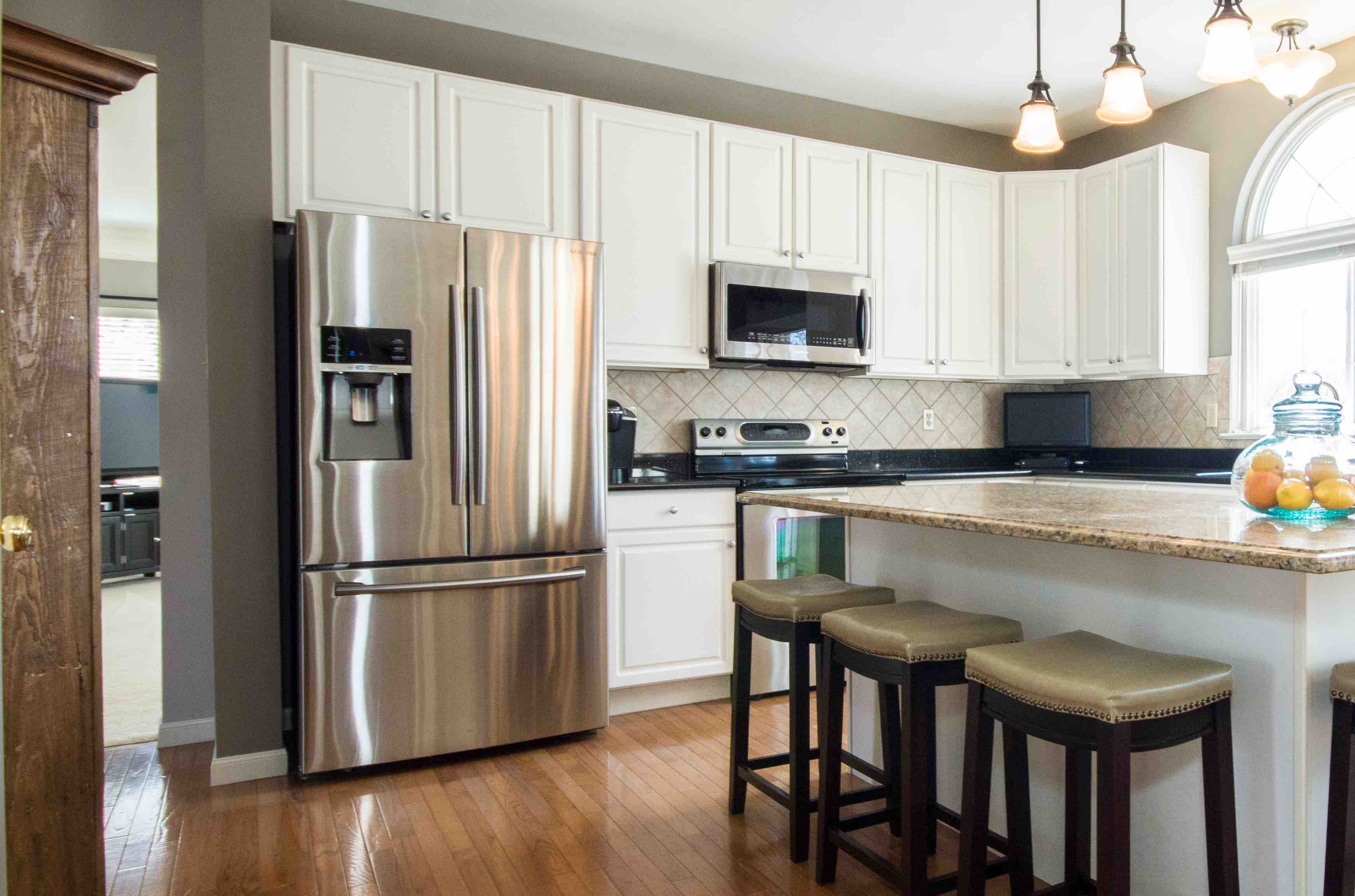 Deep cleaning your home is one of the best home improvement tips you can do for free.
After vacuuming your rugs, carpets, and the like, add your refrigerator's coils to the list.
Clumped up dirt, dust, and hair around the coils cause the compressor to work harder and shorten the lifespan of your fridge.
You can simply remove the cover at the back and vacuum, or use tools for an even deeper clean.
Unclog Your Disposal
A garbage disposal unit is something we use on a regular basis. Naturally, constant use can cause it to clog up and smell.
Monthly regular declogging can get rid of this problem efficiently. There are different cleaning methods you can try out until you find what works best for your unit.
---
Upgrading The Bathroom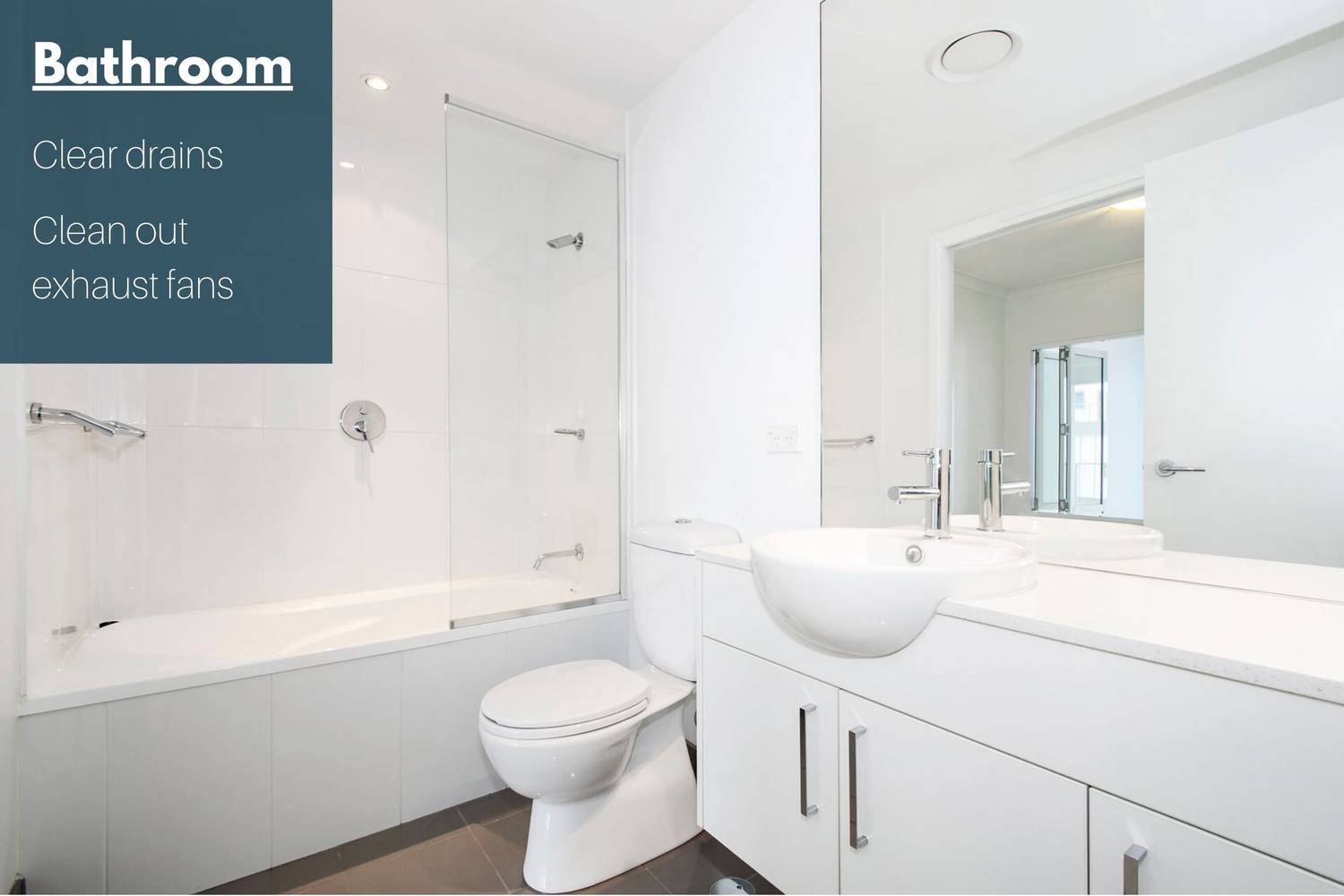 "Paige Martin was recognized as the top agent in Texas and one of the top 5 agents worldwide in the Keller Williams Family Reunion. After meeting her, we understood why she has such a strong track record. Paige is a class act and a complete professional." – Thomas, Google Review
Clear Your Drains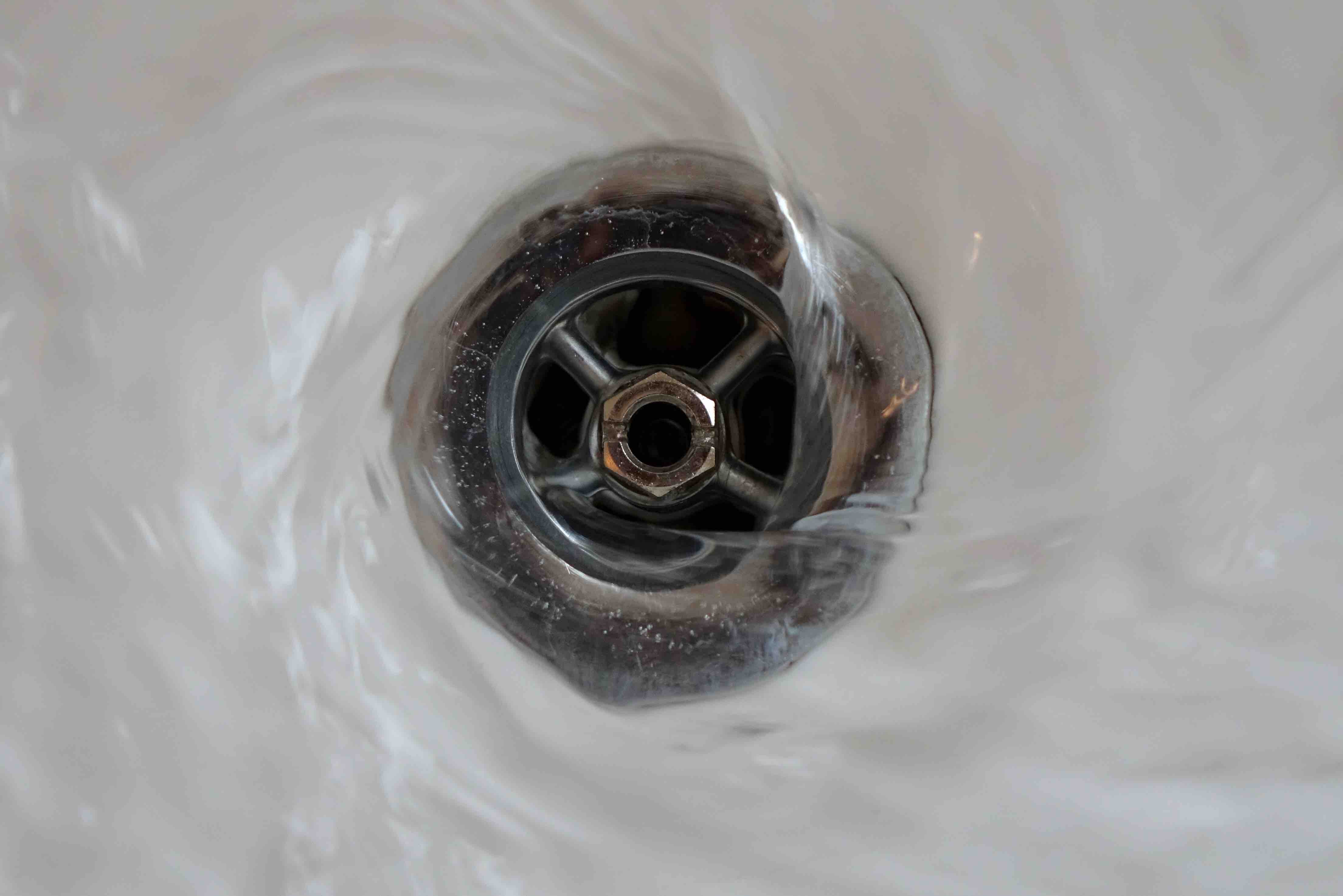 Since you regularly use showers and sinks, hair (for shower drains) and food particles (for kitchen drains) can build up, and you'll end up with drains that don't really do their jobs.
You can "snake" the drain using a wire hanger, or use a combination of baking soda and vinegar.
Clean Out Exhaust Fans
Like everything else, if the exhaust fans in your home aren't clean, they won't work properly. As a result, moisture can develop and mold might grow, which is a bigger headache.
Take the time to clean out your exhaust fans to maintain their hardware. There are step-by-step guides online for both kinds.
---
Laundry Room Upkeep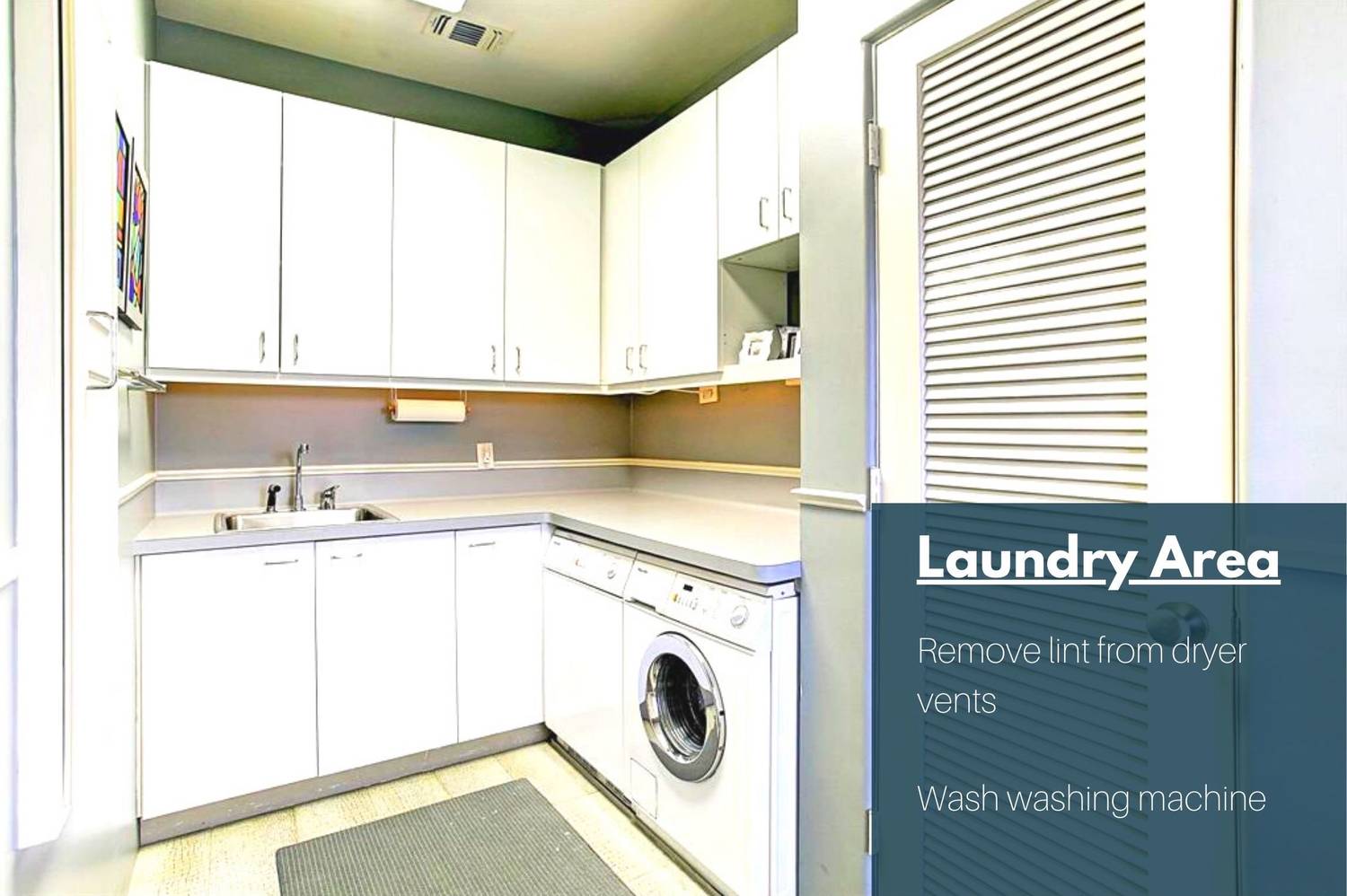 In today's market, you're going to want the best real estate agent working with you. Contact Paige Martin, the top Keller Williams realtor in agent, for a more comprehensive report on how to increase the value of your Houston home.
Remove Lint From Dryer Vents
A clean dryer vent is a good indicator of a well-cared-for property if you ever decide to sell your Houston home.
If that doesn't convince you to give it a good clean, lint buildup in a dryer vent also causes more than 20,000 house fires every year.
Regular maintenance helps it run smoothly and efficiently, ultimately avoiding accidents.
Wash Your Washing Machine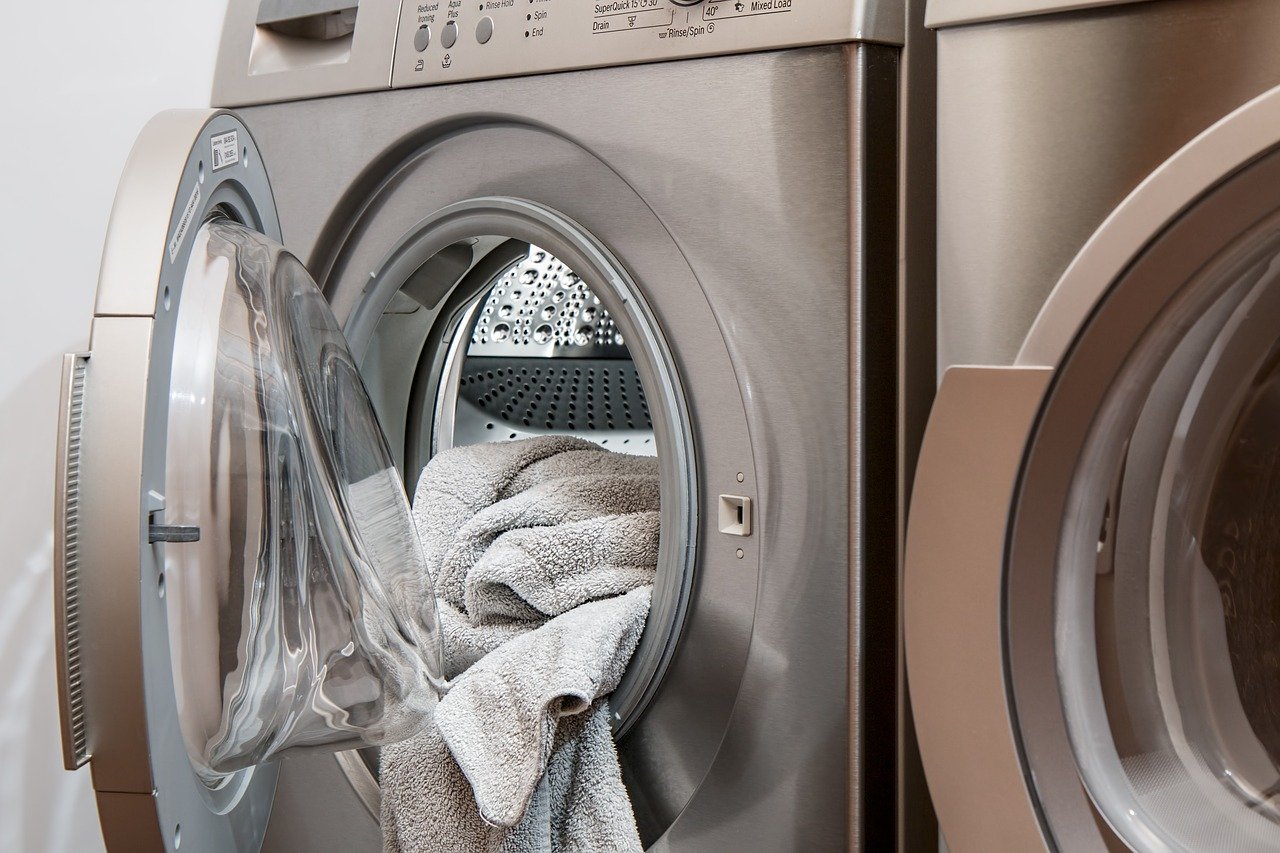 Is your washing machine starting to give off a funny smell? Do you see small signs of mold or mildew when you use it? These are all clear signs that it needs a good washing.
Get the gunk and funk out of your washing machine. Step-by-step guides online show different cleaning methods depending on what kind you have.
---
BONUS TIPS: Utility Conservation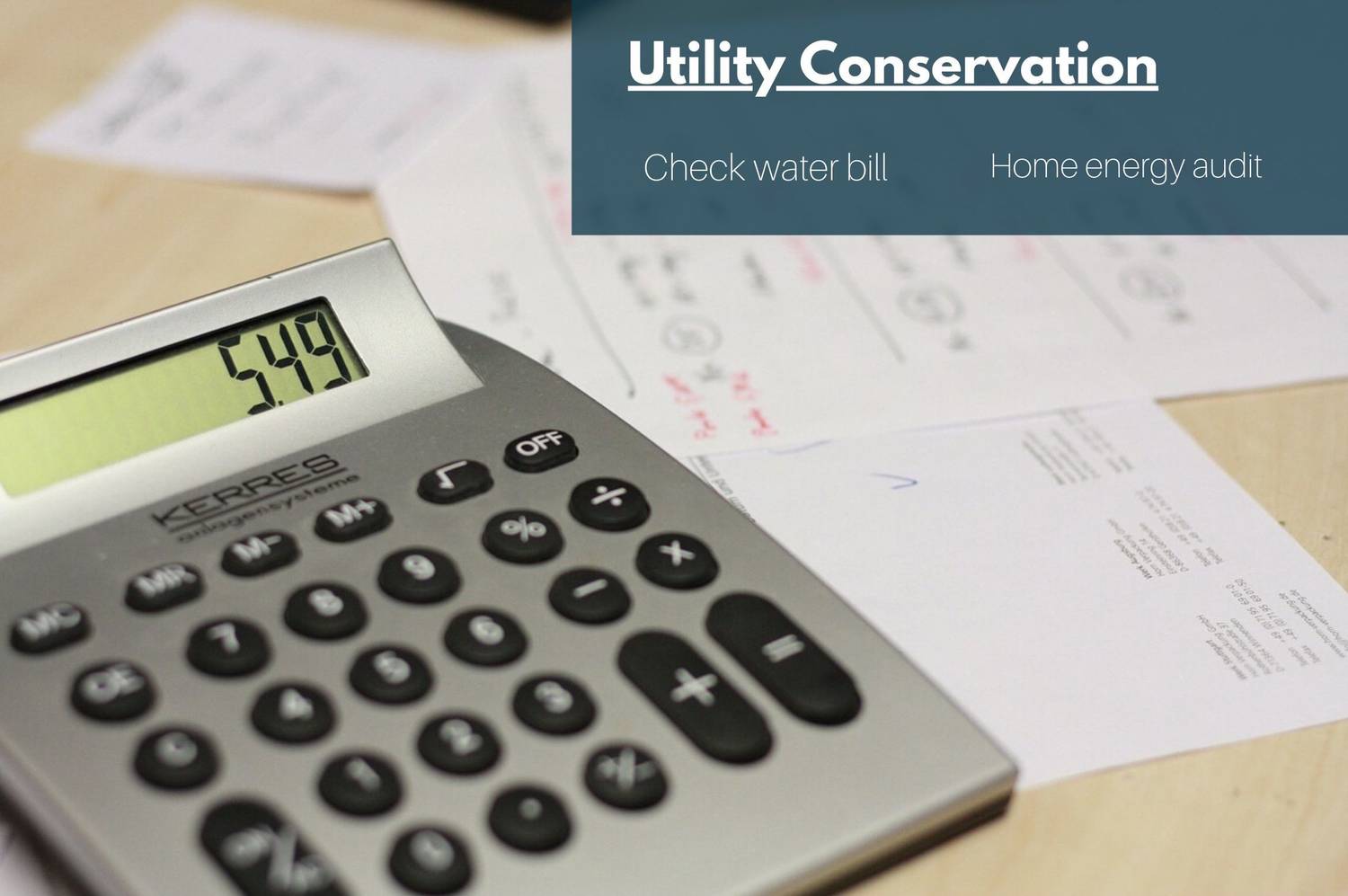 "What many people appreciate the most about Paige Martin is that she is refreshingly candid when giving real estate advice. You can be confident that you will be given all available and relevant information to help you make good decisions. It's really no wonder she ranks as one of the top 5 realtors in the world for Keller Williams. All the best to Paige and her fantastic Houston Properties Team." – Kristen, Google Review
Monitor Your Water Bill
If you have a habit of keeping old bills for documentation, you can also use your time at home to monitor your water consumption.
If numbers are higher than the previous months, you can know to watch out for potential water leaks that add unnecessary expenses and cause potential damage to your Houston home.
Do A Home Energy Audit
According to energy.gov, an average of $200-400 of your energy bill could be wasted on drafts and air leaks. While maintenance of proper door and window sealing can help prevent this, consider doing a home energy audit to help you conserve energy better.