Sell Your Home Now: 6 Things Houston Home Sellers Need To Know
New Perspectives, New Paradigms…What Sellers Need To Do To Sell Their Home In a CRAZY Real Estate Market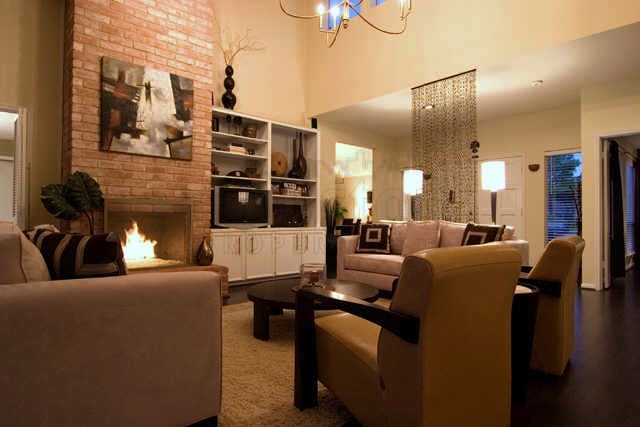 Thanks to the national media, most folks these days have real questions about the direction of the real estate market. This probably leaves you wondering if you should sell your home now.
Fortunately, our Houston housing market has fared well, compared to the rest of the country. However, as in the rest of the country, our buyers (as a result of all of the hoopla & news) have certainly changed their perspective when it comes to buying.
Today's buyers aren't willing to pay more to get less and many sellers haven't realized the change in the buyers' psyche.
Buyers are looking for VALUE.

That means they want the best price & all the bells & whistles. Or, for none of the bells & whistles, they want an even better price.
In 2007, Houston had its strongest sales year on record for our city.
Compared to last year, our overall area sales are down compared & homes are taking a little longer to sell than in 2007. Considering the change in the national real estate landscape, that's to be expected.
We're still a very strong market, but because buyers' perspectives have changed, sellers have to evolve to compete in a changing marketplace.
So, the big question is, "What does this mean for Houston sellers?"
Now, more than ever, sellers need to distinguish their homes from the competition.
But, how do you deliver differentiation to today's buyer? Here are a few tips on making your home more attractive in today's Houston real estate market so you can attract real buyers & sell your home now in record time.
1) Price your home right.
Gone are the days where buyers want to pay an inflated sales price because of the "frenzy" associated with buying.
For sellers, it is important to understand your area's recent sales so you have a clear idea of what buyers have been paying for similar homes in the last 6 months. Dig through real estate data before you sell your home now. The more recent the comparison, the more accurate it is for your home.
If you want to sell your home now & sell it quickly, price it IN LINE with the market – not ABOVE the market. Homes that are overpriced sit on the market longer, no matter how great the marketing is for the home. And, in the end, the home will sell for less.
2) Stage, stage, stage!
For buyers, home buying is an emotional journey & the decision to purchase a particular home is often initiated by how a buyer "feels" about the property. Staging your home enables buyers to see all of the wonderful features your home has to offer without being distracted by your personal belonging.
Staging can increase the amount of profit you make on your home & lessen your time on the market. In fact, the numbers suggest that sellers can net 17% more just by utilizing staging techniques & lessen their time on the market by 50%.
Additionally, if you've already moved & you're trying to sell a vacant home, staging becomes even more crucial. Vacant homes take longer to sell & sell for less than their competition.
3) Position your home correctly in the market.
Understand who the targeted buyer is for your home & go after that buyer. If you own a one bedroom loft, you're probably not selling to a family of four.
If you own a mansion on a golf course, you're probably not selling to a couple looking for a starter-home. Know who the likely buyer for your home may be & highlight your home's features to attract those buyers.
4) Get the marketing right.

Did you know that 84% of buyers utilize the internet during their home search?
Did you know that less than 4% of buyers buy a home as a result of walking into an open house?
Did you know that newspaper ads are only responsible for 2% of home sales, but that 65% of buyers zero in on a home because of a real estate agent or their online experience with the home?
Make sure that your marketing plan highlights not only your home's best features, but that you're utilizing the proper mediums to reach the right buyers for your home.
5) Put yourself in the buyer's position.

Do you know the saying, "Before you criticize someone, walk a mile in his shoes?" That's exactly what sellers need to do in this market.
The more you understand the psyche of today's buyer, the more accurately you can position & price your home to compete.
By knowing that buyers are looking for value & listening to their feedback, you'll be able to understand if you really need to update your kitchen or if you can overcome their objections by altering the price.
6) If at first you don't succeed, try, try again.
In Houston's real estate market, there are two concepts you want to balance:
– Property Condition &
– Property Price.
The obvious relationship between the two is: the better the condition, the higher the price.
If you price your home & don't get the response you're looking for, re-evaluate your pricing, compared to the condition of your property. Once you've adjusted, fine-tune your marketing to match adjustment.
The rule of thumb is that 8-10 showings should equate to an offer.
If you don't have an offer after the 10th showing, be willing to re-adjust & re-tweak your plan. Every home is different and only trial & error will determine the right balance for your home between price & condition.