How To Sell Your House Fast For The Most Money
A home seller guide from the number one Realtor™ in Houston.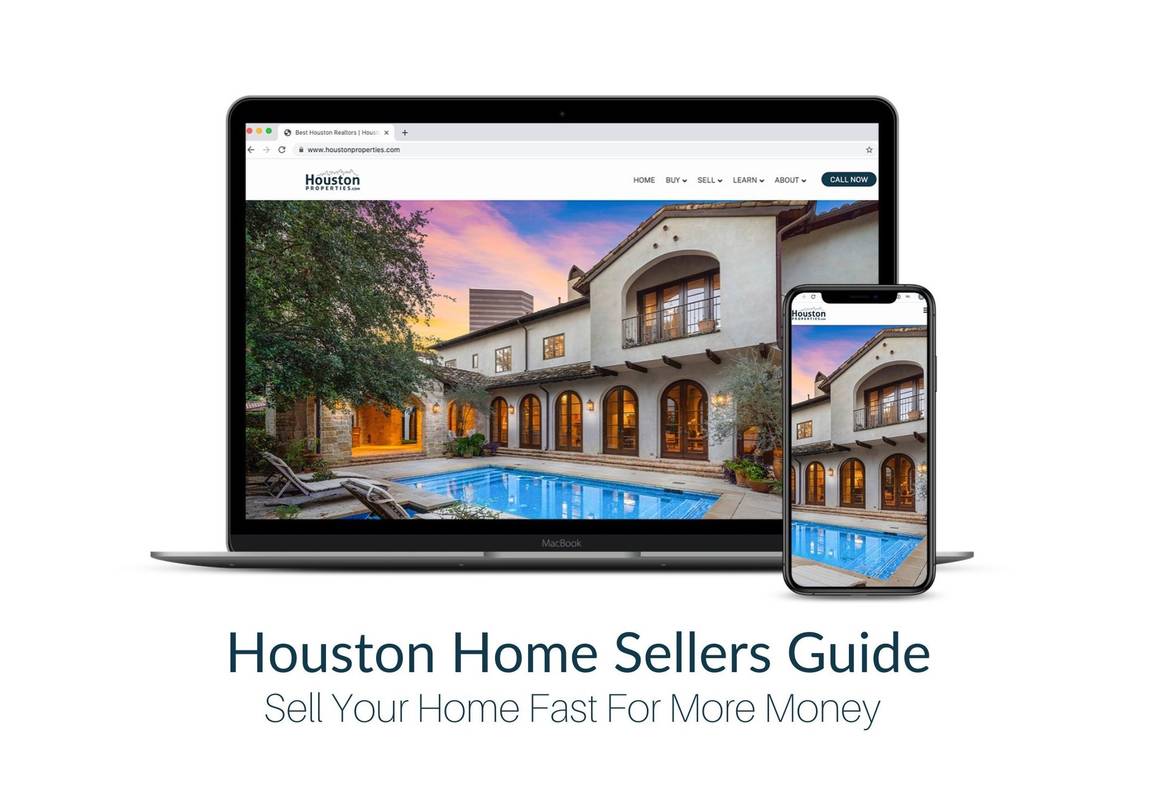 Summary
Houston Properties Team listings sell for 7.2% more and for 43.7% faster than average.

We're able to accomplish this because we know what it takes to be able to sell your Houston home fast and for more money.

We've gained experience as the #1 boutique real estate team in Houston, and have gathered data from our database of 30,000 buyers.

We have over 150 pages of guides that contain best practices, expert tips, market insight, and recent data on what buyers are looking for.

Alternatively, you can simply contact the Houston Properties Team and list your home with us today.
Houston Home Seller Resources
"What happens when you combine trustworthiness, candor and deep understanding of the real estate market? You get one of the most successful Realtors worldwide - Paige is ranked #5 in Keller Williams worldwide. We commend Paige and The Houston Properties Team for their stellar communication skills and great dedication to their clients. If you want to work with the best real estate agents in Houston, call them!" - Kenzie, Google Review
---
Table of Contents
---
Getting Started with Selling your Heights Home: Get A Free Valuation Report Now!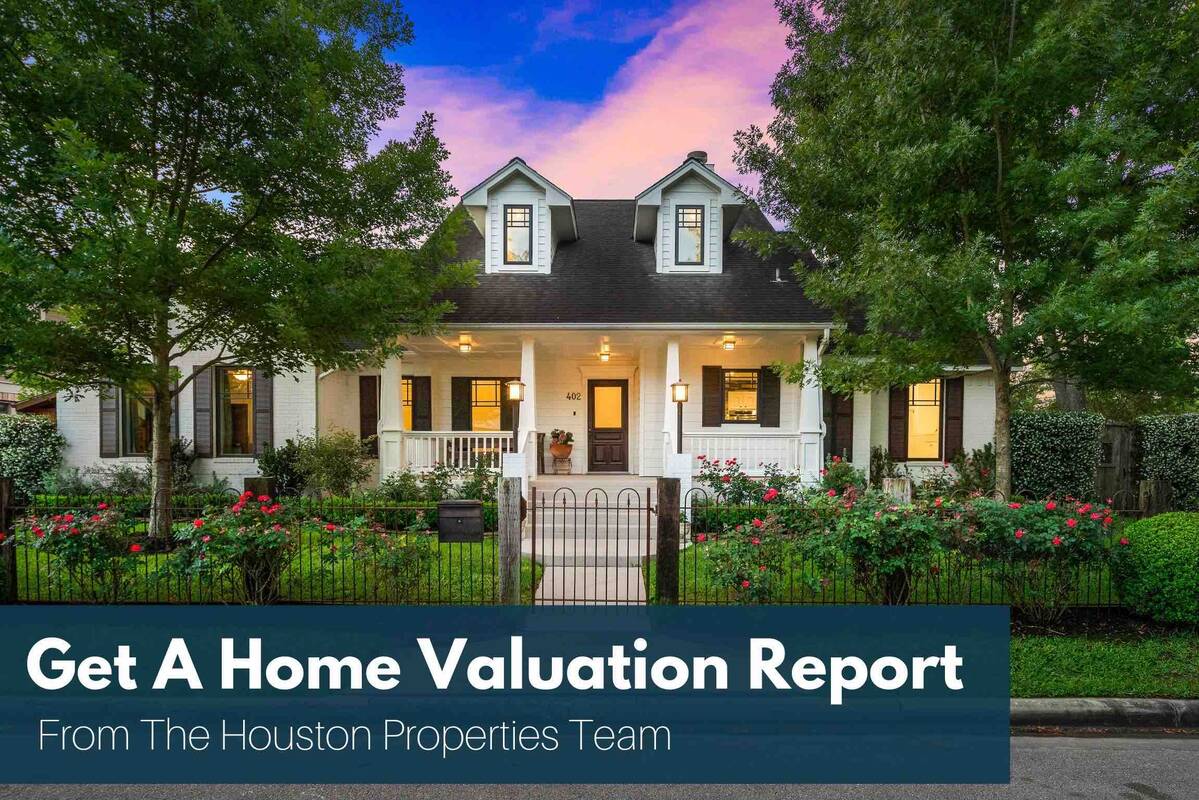 "I recommend the Houston Properties Team to anyone looking to hire an agent. They helped us go through my sister's home selling, guiding us through the process, and a lot of little things that popped up. They bring a wealth of knowledge, experience, and data. Anyone will benefit from having them on their side." - Sarah, Google Review
Planning to sell your Heights home but don't know where to start?
Every home seller aims for one important goal in selling their property: to get the best deal in the quickest possible way.
To get started, it is vital to know your property's worth.
Many factors can influence the value of your Heights home. Some factors include location like thoroughfares, floor plans, amenities, or diversity of builders, plus the rule of supply and demand.
The ongoing gentrification of the Heights also plays a role in determining the value of your property. Add in its historical value and deed restrictions on some properties.
With this number of aspects to consider, you would want the best team to handle your home valuation.
Houston Properties' home valuation reports will show you 10-year sales trends, current sales trends, and what's selling in the Heights now, based on our analysis of 815,494 home sales and 10-channel marketing program.
With the Heights' great accessibility, 450-yelp-rated establishments nearby, award-winning schools, and accessible parks and outdoor hubs, it's hard for buyers not to dream of getting a home in this booming neighborhood in Houston.
All you need is the expertise of Houston Properties to get top dollar for your home fast.
---
Why Your House Isn't Selling: Top 9 Houston Home Selling Mistakes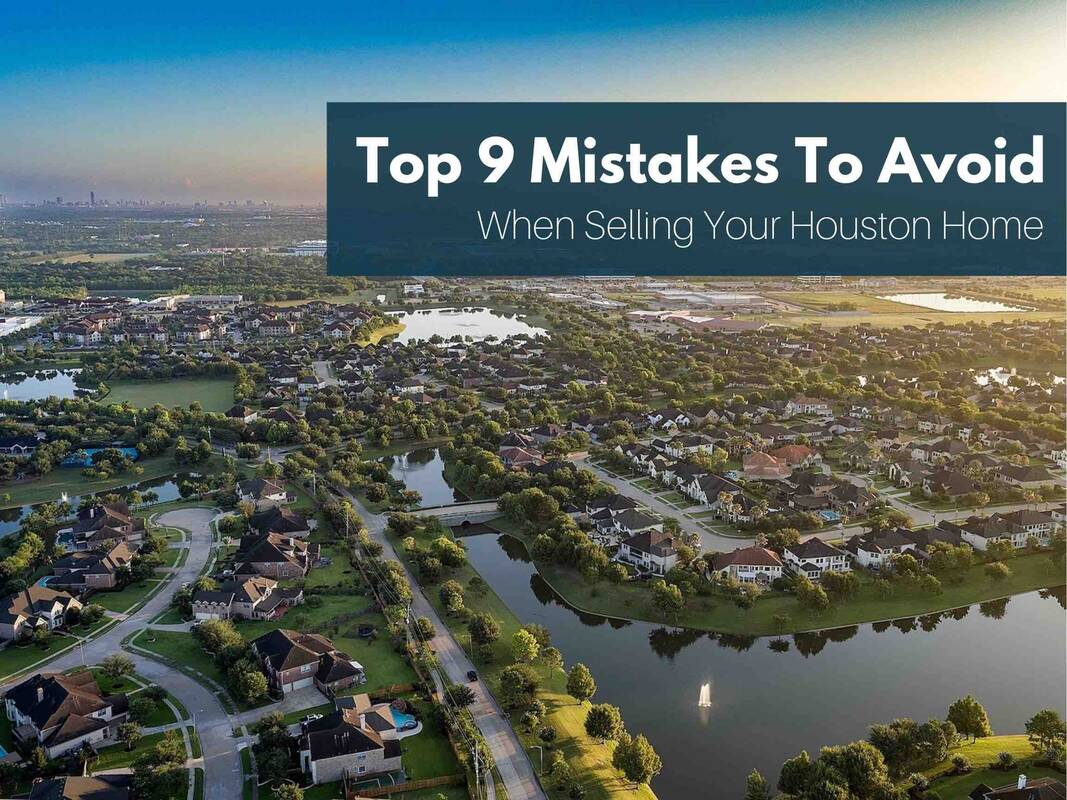 "Paige Martin and the Houston Properties Team provide astounding service. They are not just incredibly responsive but also masters at marketing your property and using data analytics to understand the market. My entire family has been amazed at the information they are able to garner from the data they track. We appreciate their honesty and expertise and feel we are getting the best advice, enabling us to make smart and informed decisions. I highly recommend Paige Martin and the Houston Properties Team." - Erica, Google Review
"My home didn't sell. Now what?"
The Houston Properties Team prides itself on an exceptional listing platform carefully built over a decade. With our vast amount of research, years of experience, and intensive preparation methods (our to-do checklist for listings has 9 phases and 457 rows), we've mastered the art of selling your Houston home for the most money in the least amount of time.
Our strategies lead to one long-standing philosophy: We avoid making mistakes.
So if you find yourself asking the question in the first line, a good next step is to identify the costly mistakes you should avoid when you try to sell your Houston home again.
This article analyzed 815,494 listings (including those that didn't sell) and outlined the top 9 Houston home selling mistakes, from low-quality photos to listing errors and more.
With this seller guide, you can find out what NOT to do the next time you sell a Houston home. You can also simply contact the Houston Properties Team for a smooth, error-free home-selling process with some of Houston's top Realtors.
---
Tips For Selling Your Home Fast: Top 10 Home Staging Ideas To Increase Home Value
"The Houston Properties team has amazing Realtors. They gave us great advice on how to stage our house to get the best offer possible. We had 3 offers in less than 2 weeks. We are extremely pleased with their hard work and dedication in selling our house so quickly so we could get on to the next chapter of our lives." - Linda, Google Review
One of the most critical components that help homes sell faster and for more money is simple.
You need exceptional listing photos.
Taking the value of good listing photos for granted or neglecting to put out high-quality photos of your Houston home online is one of the most costly mistakes home sellers can make when putting their home on the market.

In fact, 93% of buyers consider photos as the most useful information they use during their home search. Consequently, homes that have high-quality listing photos end up selling 32% faster.
Staging a home properly is one (often overlooked) component of taking great photos.
According to the National Association of Realtors, 40% of buyers' agents claim that home staging materially impacted if their buyers wanted to visit the home.
As part of the Houston Home Sellers Guide Series, we provided the 10 best home staging ideas (along with photos) you can do to stage your Houston home to look fabulous in listing photos.
---
Increase Home Value: Step-By-Step Decluttering Checklist For Sellers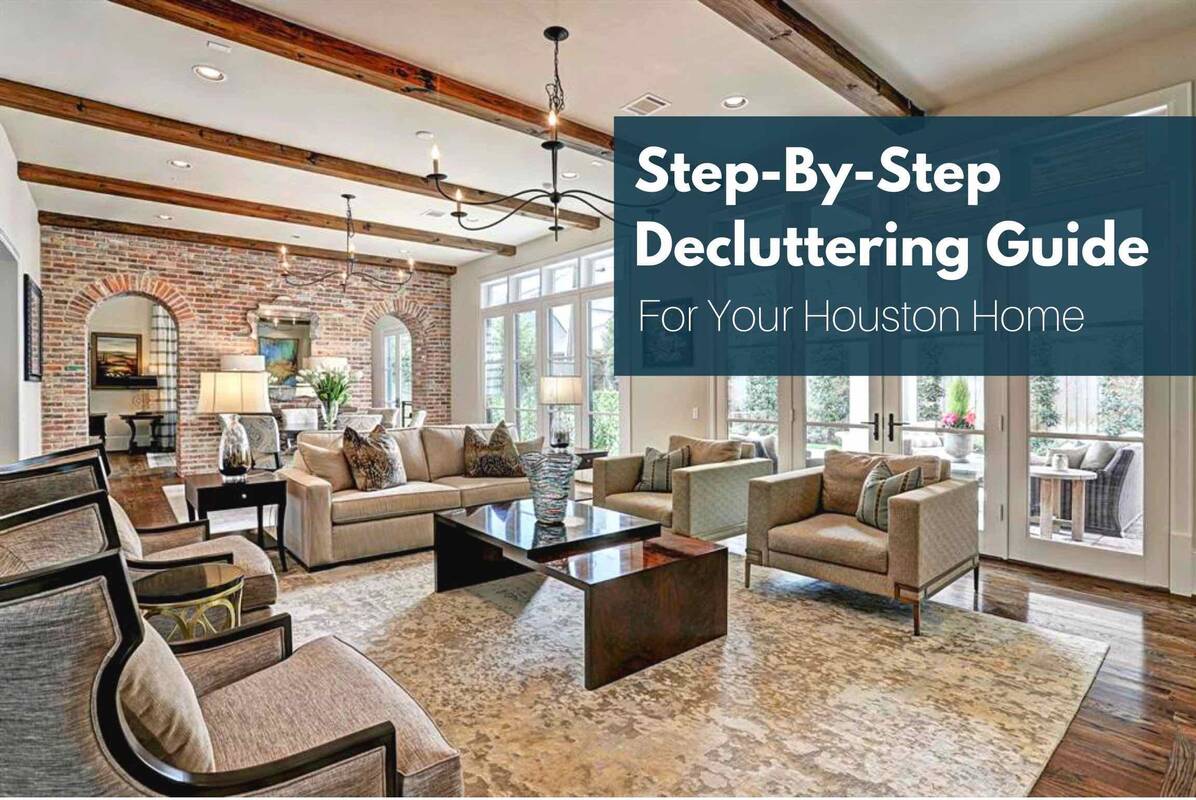 "The Houston Properties Team is amazing! Their listing marketing is 2nd to none. Their prep work, photography, outreach and follow up are spectacular! I highly recommend using them if you're considering listing your home." - Colleen, Google Review
Getting your Houston home ready to look impactful for listing photos requires different levels of home improvement and renovation, depending on the state of your property.
However, there is one basic home-selling tip that you can do yourself with next to no cost that almost every lived-in home needs:
Decluttering.
Why is decluttering your Houston home before listing and showings so important?

Having a decluttered, clean, and spacious home makes it easier for buyers to imagine themselves living in it. The sooner they can visualize their lives in your property, the less time they'll spend on the market.

Simply put, decluttering can increase the value of your home by about 3-5%. A home full of clutter and disorder makes it appear unappealing and less impressive, giving the buyer more leverage to negotiate for a lower price.
While decluttering seems daunting, it's a home improvement tip that can pay off immensely.
To make the job less overwhelming, we put together a handy step-by-step decluttering checklist that will guide you through each area of your home. From preparation to finishing touches, you can print out our checklist and get closer to solving the problem of how to get your house ready to sell.
---
Sell My Houston House: Top 20 Home Renovations That Raise The Value Of Your Home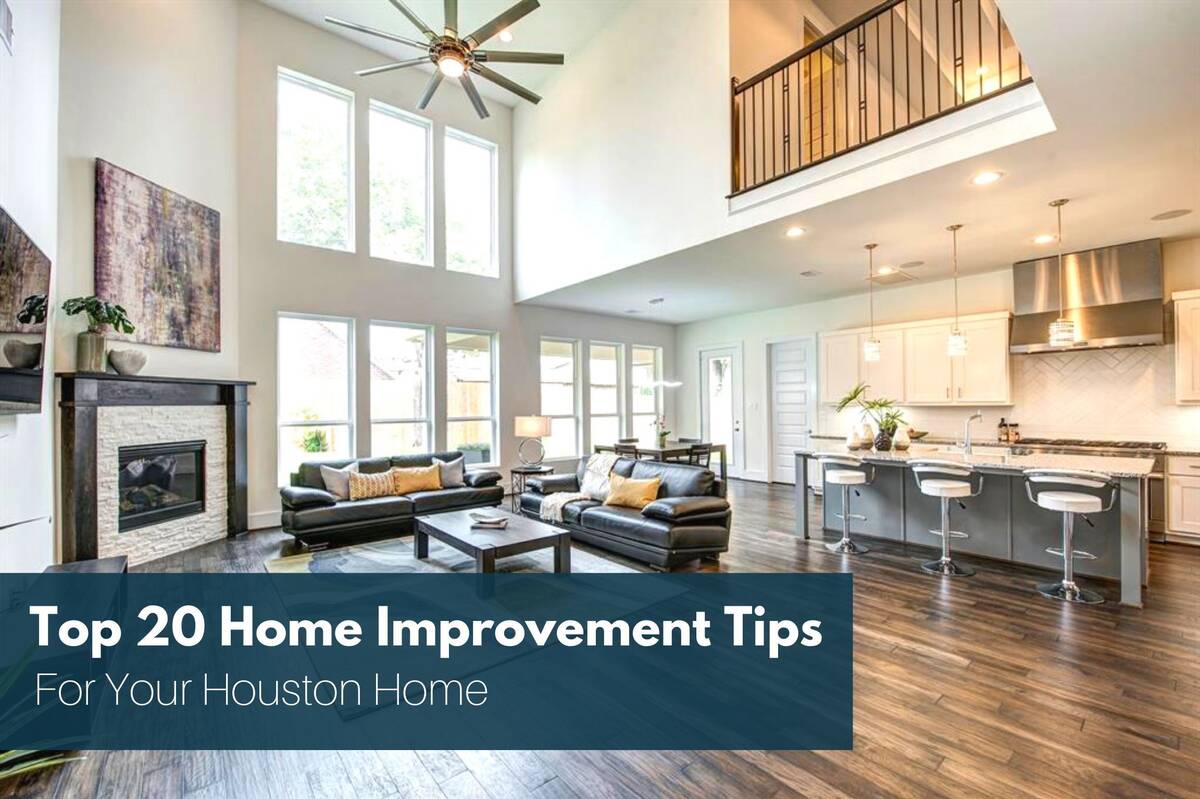 "The Houston Properties Team EXPERTLY handled all of the steps involved in selling our house. Trying to sell a property is very intimidating, we were completely overwhelmed. Fortunately, the Houston Properties Team came in and took care of everything for us: from staging our house, getting it listed, all the way down to negotiating with buyers to get us the best offer. In just two weeks, we've had multiple showings and offers. They made things easy for us, and they worked so fast! We can't thank you enough." - Landrus, Google Review
The Houston Properties Team knows how to sell your home fast and for top dollar.
Raising the value of your Houston home requires making home renovations and home improvement projects to compete with the "fresh and brand new" vibe of newly-constructed properties.
However, a lot of factors come into play on which renovations to do: location, property type, budget, and more. There is also the idea of cost vs. value to consider when making your decisions based on how much you can recoup from your home improvement investments.
With 15 years of experience and over a thousand homes sold, this article has expert advice on which renovations are right for you, depending on your location, property type, and timing. We have covered the top 20 home improvement projects and renovations that can help you sell your home in Houston fast.
Our list is categorized into the following budget ranges:

Free

Under $500

Under $5000

Above $5000

Plus 2 BONUS Sections:

A home renovation checklist for homes recovering from flooding

Your own printable home improvement checklist to help you keep track
---
How To Get Your House Ready To Sell: Preventive Home Maintenance Guide For Your Houston Home
"The Houston Properties team has helped many of my friends find and sell their homes and made the process stress free and enjoyable for them. If you are looking to sell a house fast, do yourself a favor and contact the Houston Properties Team today. Their extensive experience and client-first attitude make the whole process a lot easier." - Britney, Google Review
With our extensive marketing program, great listing photos, and years of experience, our Houston homes have sold faster and for more money.
Another one of our "trade secrets"?
Thorough research and preparedness.
We "front end load the work" (make the most intensive preparations) before we start your home selling process, so we can negotiate on your behalf in the best way possible.
This means taking care of the "little things" that can grow into bigger headaches if not properly dealt with.
Performing preventive maintenance on your Houston home can help you get a clean inspection report which results in smoother negotiations during the option period. It also gives your buyers a better impression of your home during showings and open houses.
In this article, we gathered data from expert Realtors and inspectors to create a comprehensive preventive maintenance guide so you can do the "little things" too.
The list is grouped according to how often you should do these maintenance tasks (monthly, quarterly, biannually, and annually), but if you don't have time to read through the whole guide, check out the top section listing down the top 6 preventive maintenance you should take care of right away.
---
Houston Home Sellers Guide: The 10 Best Home Interior Maintenance Tips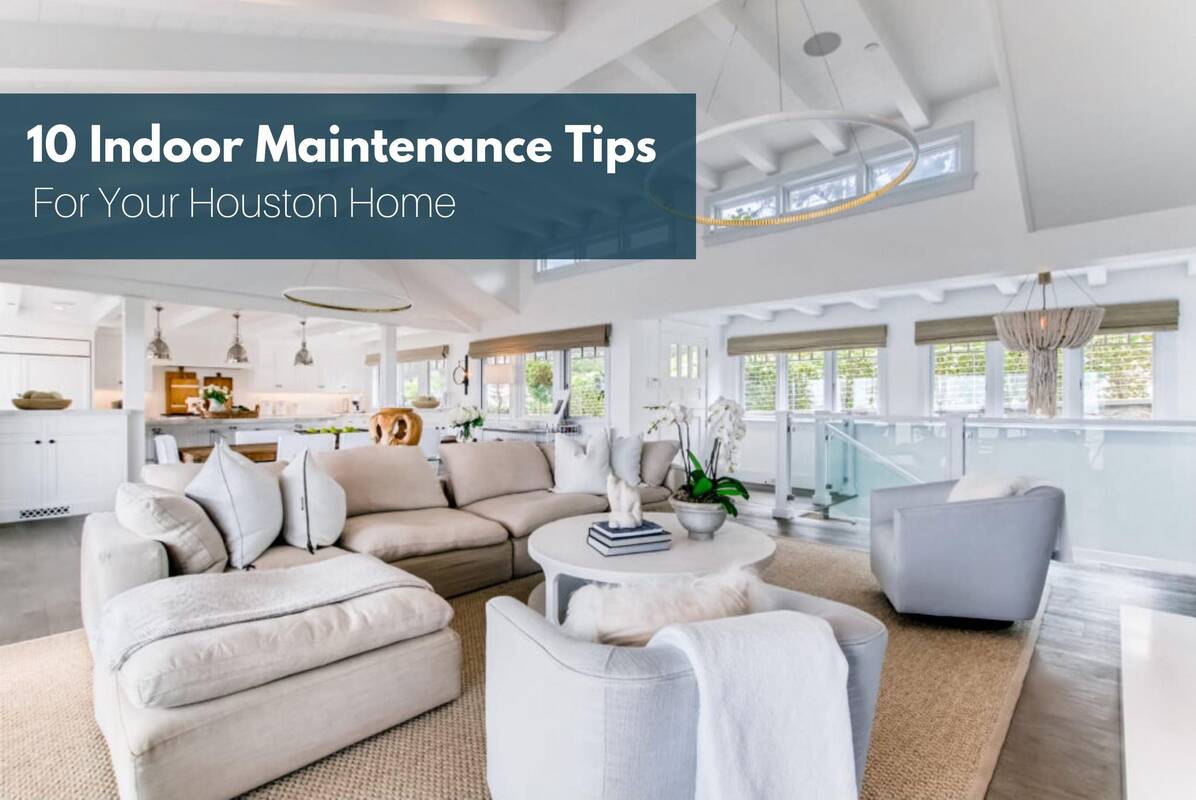 "The Houston Properties Team helped me sell my Houston house in a very difficult circumstance. They were extremely knowledgeable and communicated frequently throughout the selling process. Their extensive communication was demonstrated by anticipating my questions before they were asked. I knew what was happening every step of the way." - Julie, Google Review
Getting the best deal for your Houston home in the least possible time is all about taking good listing photos and increasing its home value.
One home seller tip that can help you do both are performing consistent and habitual home maintenance.
Why is this so important?
Home maintenance increases the value of a house by about 1% each year.

It also saves you money. Specifically, for every dollar you spend on maintaining your home, you save about $100 on future repairs.

Buyers seeing a home where everything is running perfectly tells them that it's a home well-taken care of. If they see the opposite, even the smallest of problems can lead them to think that there are bigger headaches looming if they decide to make an offer.
Most home sellers spend time more working on exterior home maintenance to make a lasting first impression through curb appeal. However, indoor maintenance is more than just doing a little vacuuming around your home.
This seller guide tackles the top 10 things you can easily do while stuck at home and looking to be productive. These home maintenance tips can raise home value, save you time and money, and are simply one of the most vital ways to sell your home fast for top dollar.
---
Paige Martin And The Houston Properties Team: Work With The Number One Realtor In Houston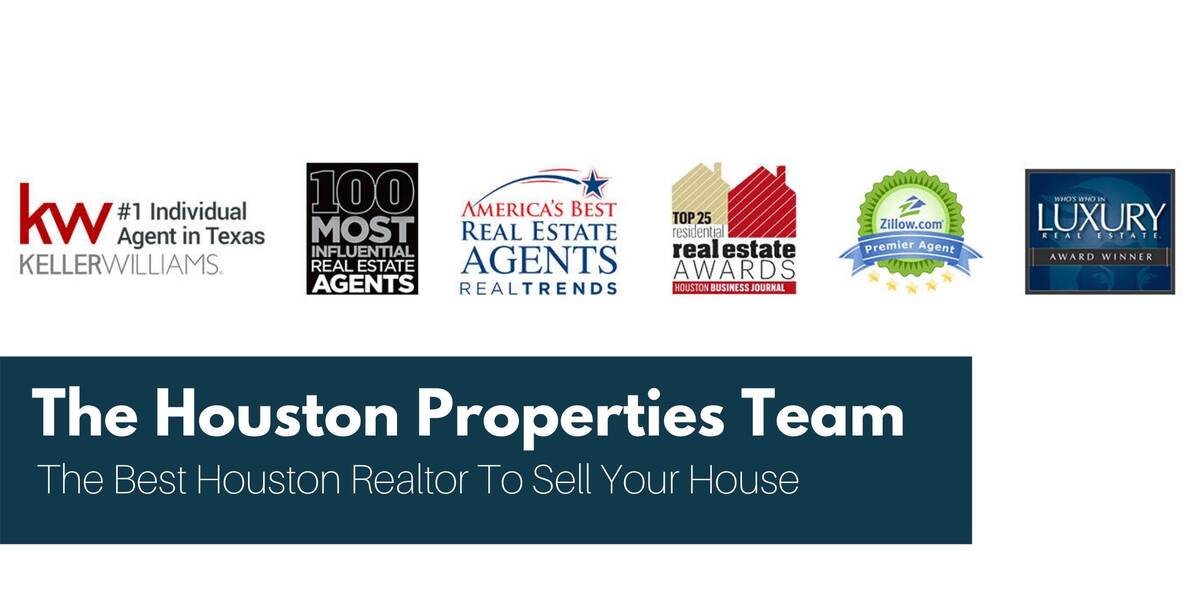 "Paige Martin and The Houston Properties Team are the best real estate agents in Houston! Paige's expertise in Houston real estate is only surpassed by her drive to go above and beyond the usual challenges homebuyers and sellers face. Call Paige if you need real estate help, she's the #1 Keller Williams Realtor in Texas." - Anastacia, Google Review
Selling a home is one of the most important decisions you can make in your life. Your Houston home is a great investment that you want to take care of. When you sell it, you're going to want the best deal possible in the least amount of time.
To achieve that, you need to work with the best.
The Houston Properties team--with over $750 million in sales and 15 years of experience under our belt--has proven over time that we know exactly how to get top dollar for your home fast.
Our unfair advantage? We care more.
As the #1 boutique real estate team in Houston with a pool of top-rated Realtors, we can guarantee you the following:
Candid advice

Expertise

Great data

Network of experts
In this article, get to know Paige Martin, the top realtor in Houston, and the rest our Realtor pool, read about the benefits of working with a team, and why the Houston Properties Team has the best listing agent you can hire to sell your house fast.
---
Best Houston Real Estate Resources
---