Houston Real Estate Forecast: 8 Burning Questions About The 2019 Housing Market
The overall headline was that the Houston real estate market set new records and last year's single-family home sales surpassed 2017's record volume by nearly four percent.
However, the headline market statistics do not reflect what buyers and sellers are living. People don't buy "average" houses.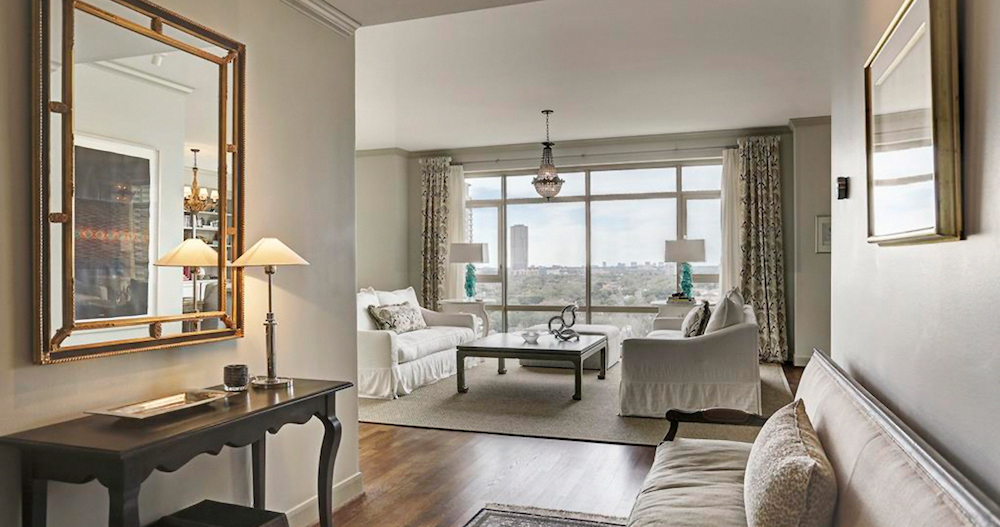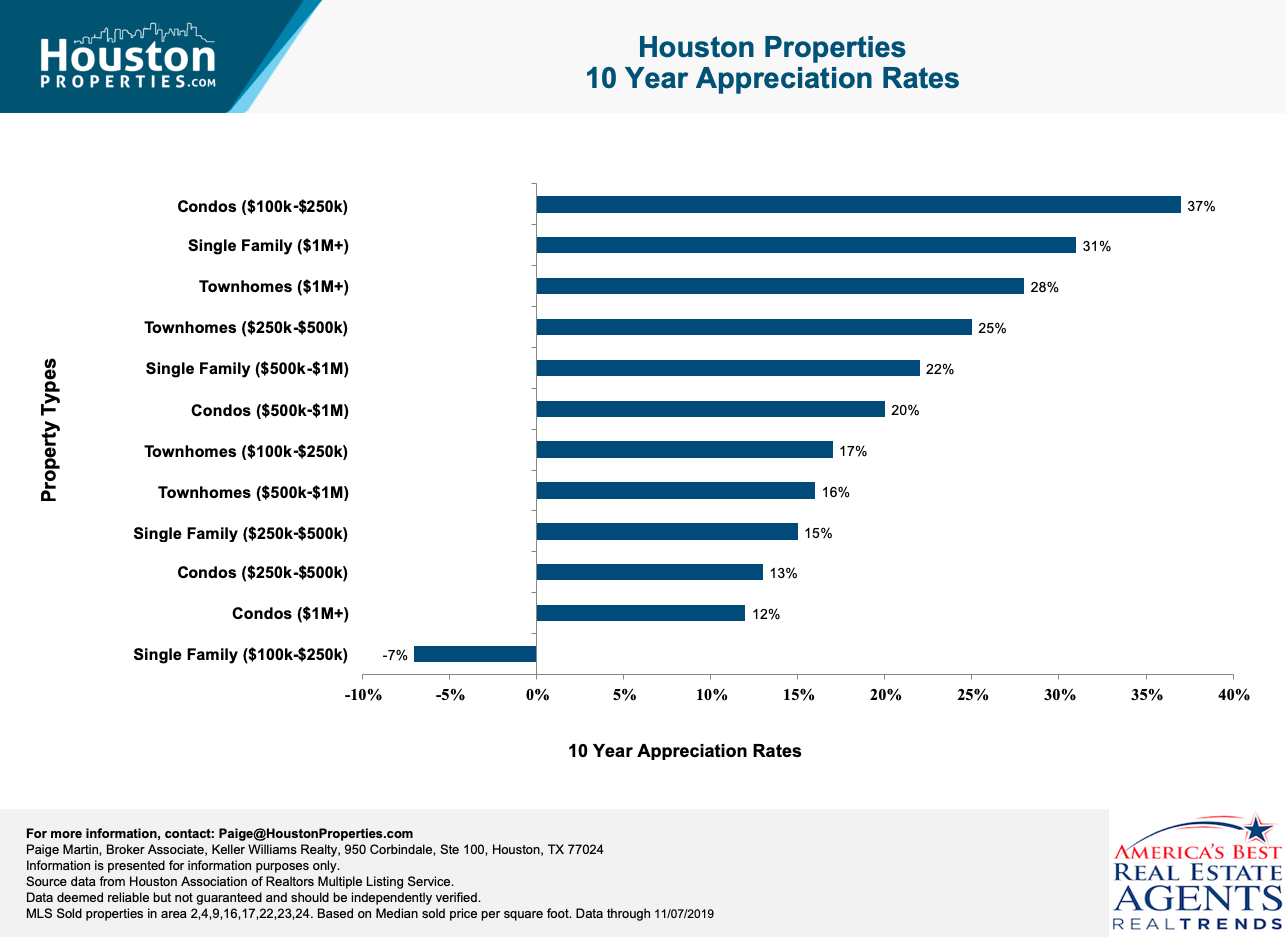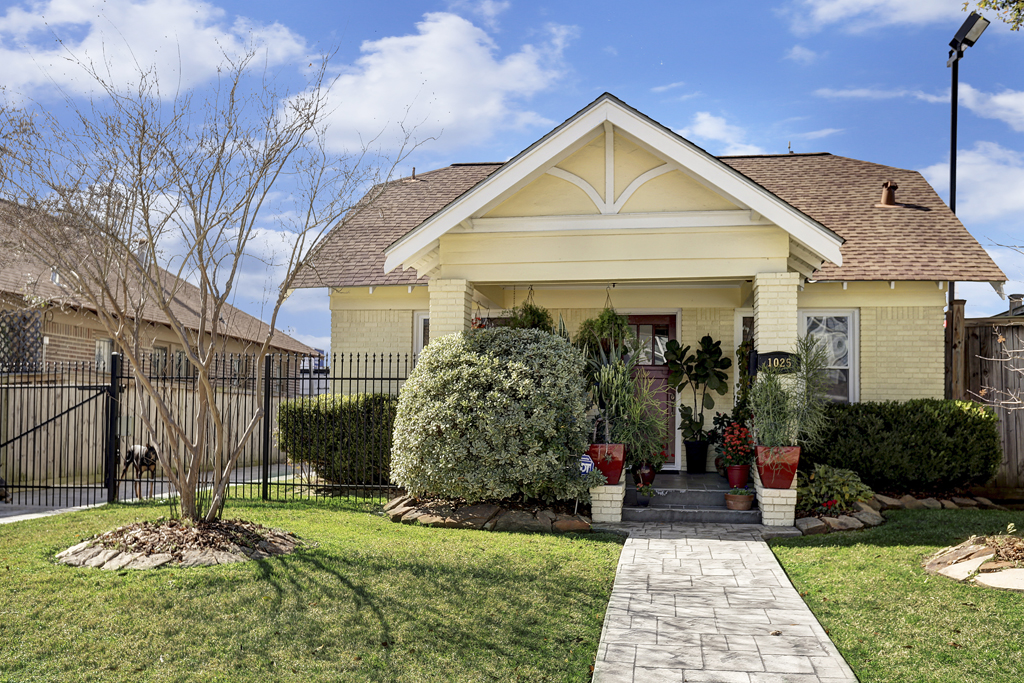 If you were a seller in The Heights, you likely had a great year and received multiple offers. Many buyers in the Heights feel anxious from missing opportunities, seeing material appreciation, and are pressed to present strong offers.
Other areas that saw double digit increases in median homes prices in 2018 include Memorial Close In (24%), Garden Oaks (23%), and River Oaks (14%).
By contrast, homes in Meyerland are sitting on the market for over five months before going under contract. The Meyerland market saw double digit (-11%) price declines both for home and land values.
Other areas that experienced flooding like Energy Corridor (-6%), Bellaire (-7%) and Memorial West (-10%) are also struggling and saw material price declines.
As a microcosm, the "average" growth rate for the seven neighborhoods above is about 5.5%, but none of the people living in those areas experienced anything close to average.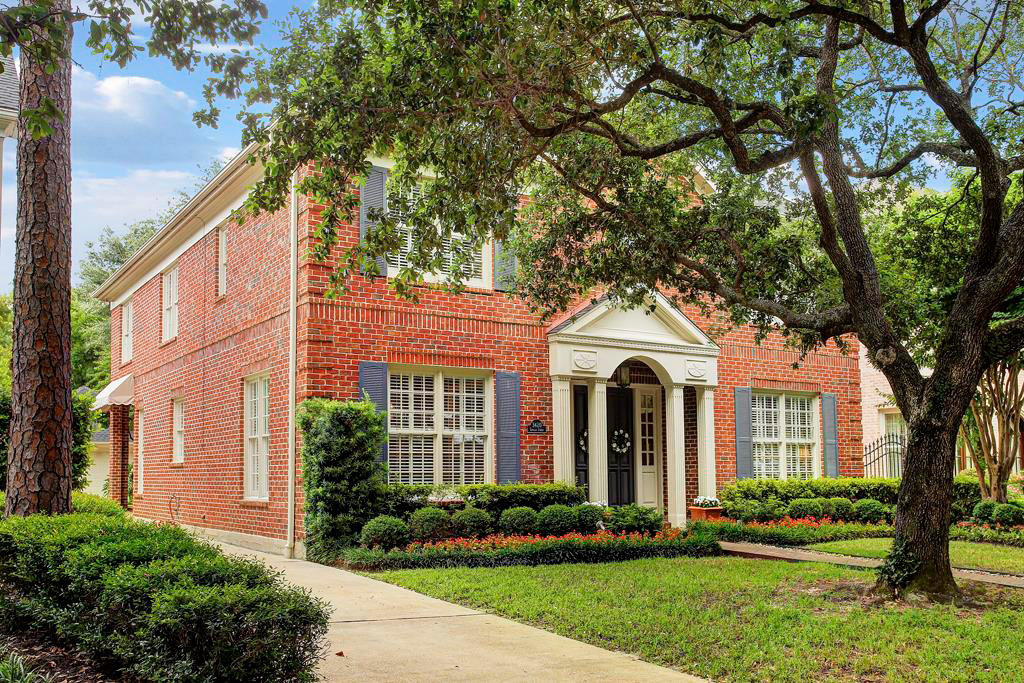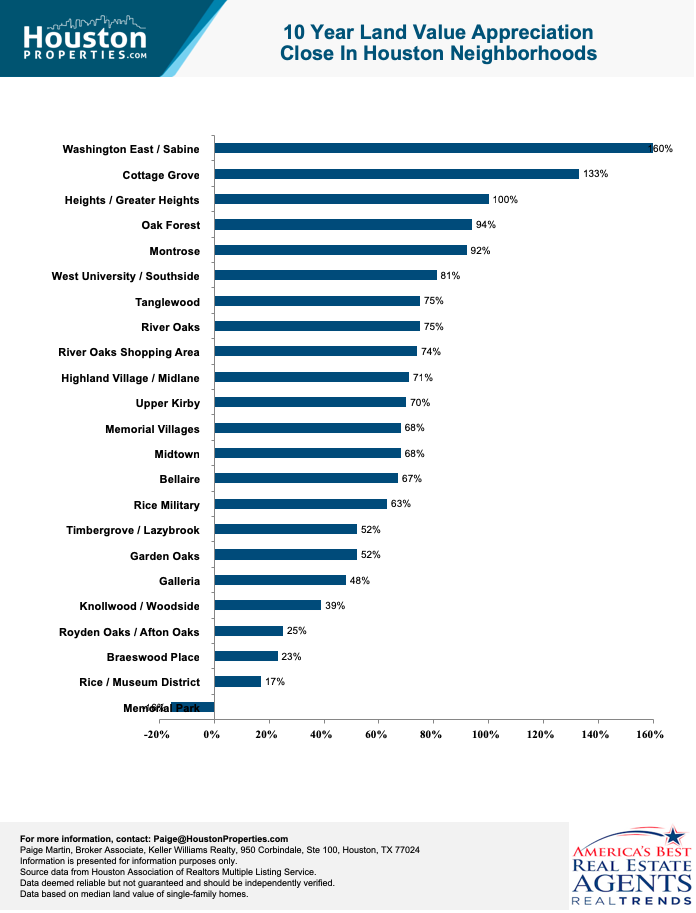 Overall, yes. Our main predictions for 2018 (and our continued primary prediction for 2019) is that there is a flight to quality.
Homes in good locations (close to major job centers, zoned to top ranked schools, outside primary flood zones, not adjacent to railroads or major roadways) with land should continue to outperform.
By contrast, we believe homes in disadvantaged locations will struggle as builders keep adding inventory to awkward lots, and as continued development of the city make Houston more prone to flooding and traffic congestion.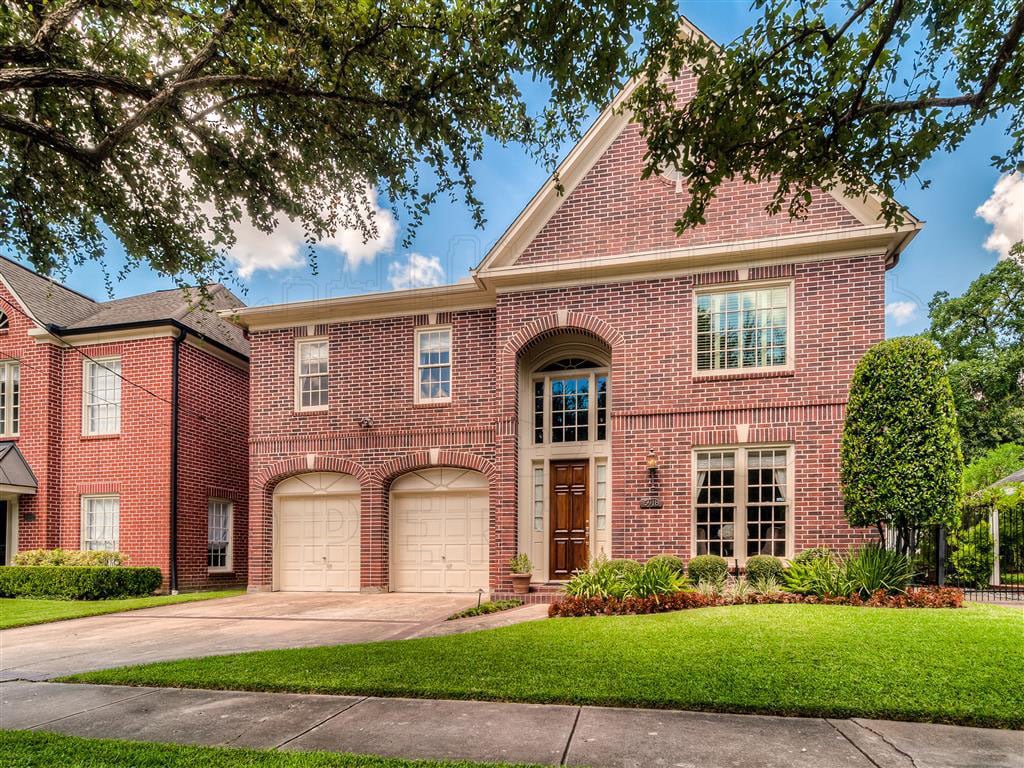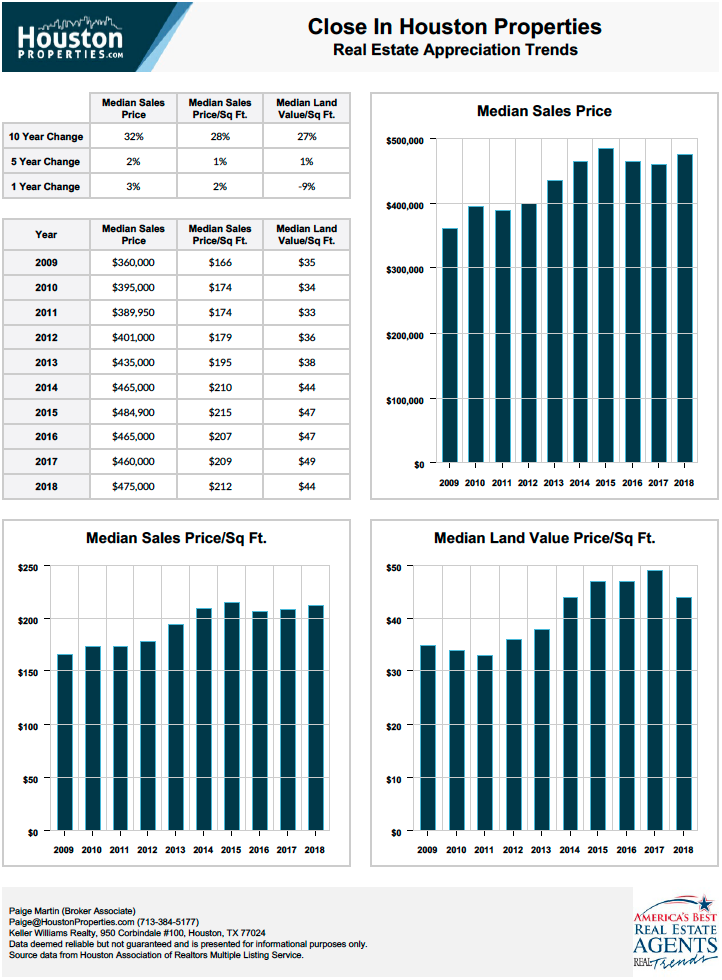 We were surprised by two main things.
First, the Fed raised interest rates four times during 2018. While this was widely expected, it created a unique mismatch between buyers and sellers.
Most buyers determine "What can I afford to buy?" based on their monthly payment amounts. While this number logically translates to a total purchase price, it is more often driven based on an emotional "ok, I can afford to pay $X per month."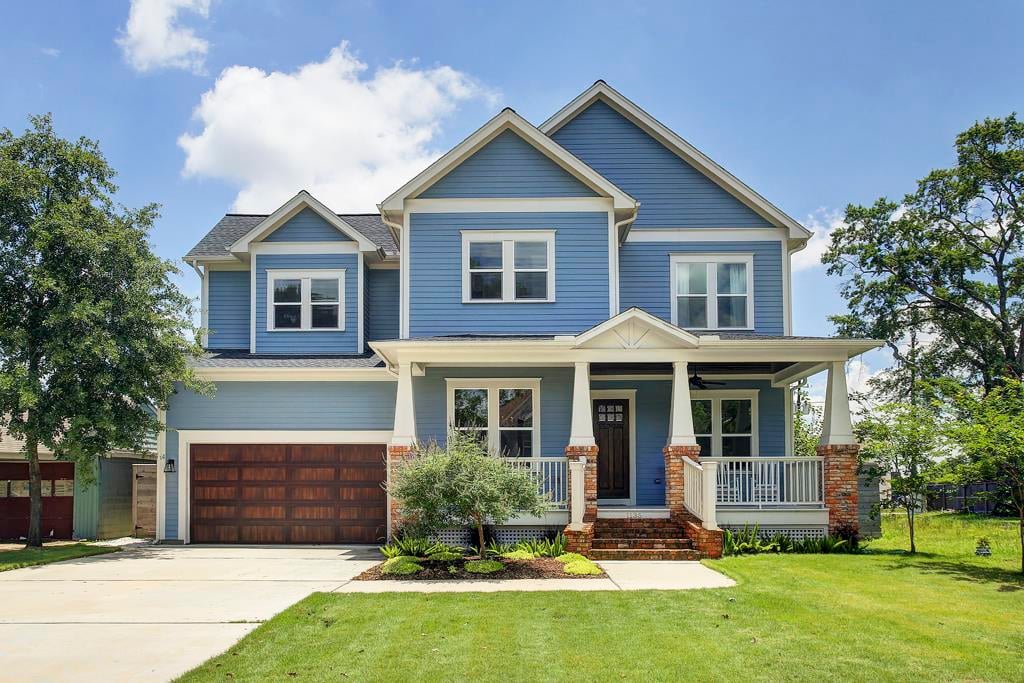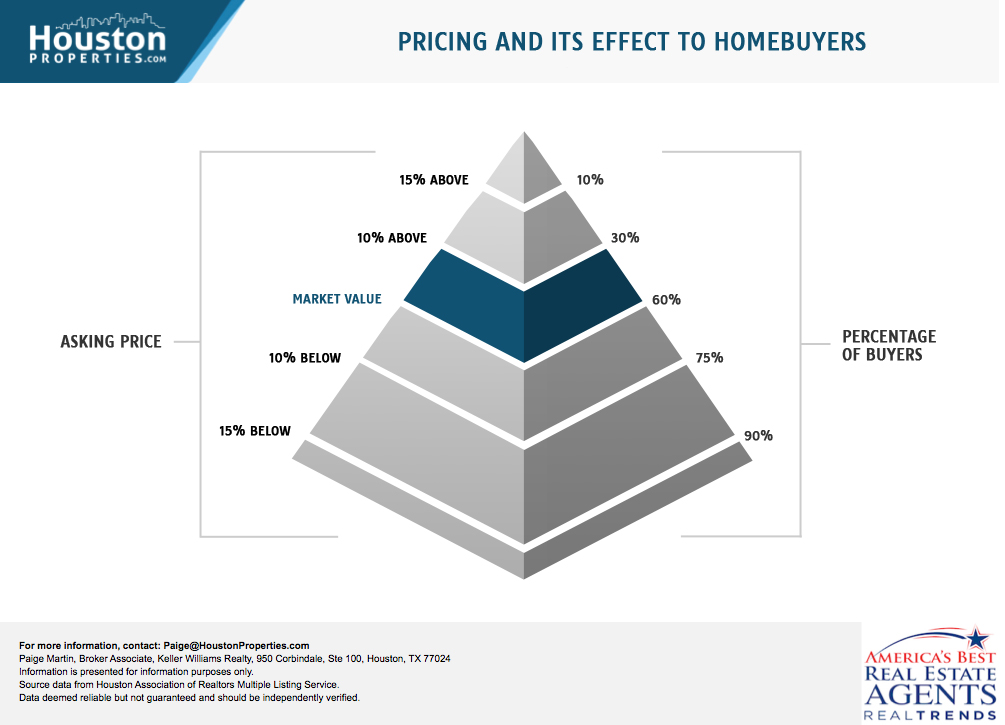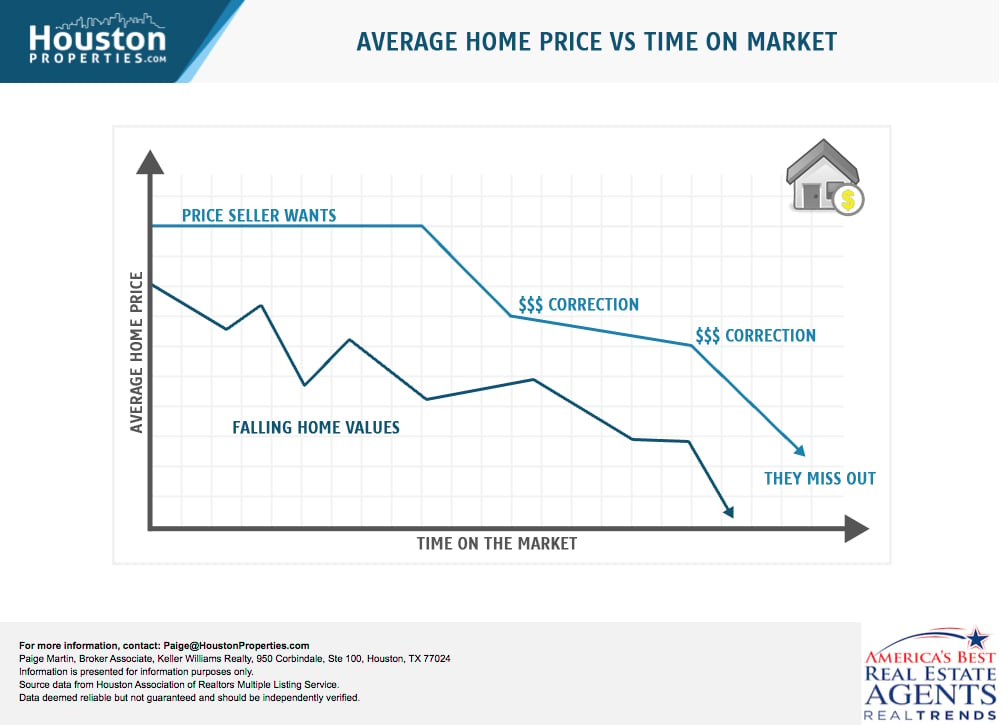 Rising interest rates decreased buyers total purchasing power..
This meant that many buyers felt that they should be "getting better deals" because their interest rates increased. However, most sellers disagreed and focused on the headlines that said the overall market was increasing.
This lead to more angst, and an increased number in terminated transaction, as buyers didn't want to overpay and were afraid of "another shoe dropping."
Second, we were surprised by the amount of the increase in land values in Houston's Top Suburbs. Areas like Katy, Missouri City, Pearland, Sugar Land and Spring posted very strong 1-year land value appreciation rates.
These suburbs have grown large enough where buyers were willing to pay more for certain lots in prime, non-flooded locations, zoned to top ranked schools. This is the same trend we're seeing in Close In Houston, but since the cost basis is still much lower in the suburbs, the appreciation rates are higher.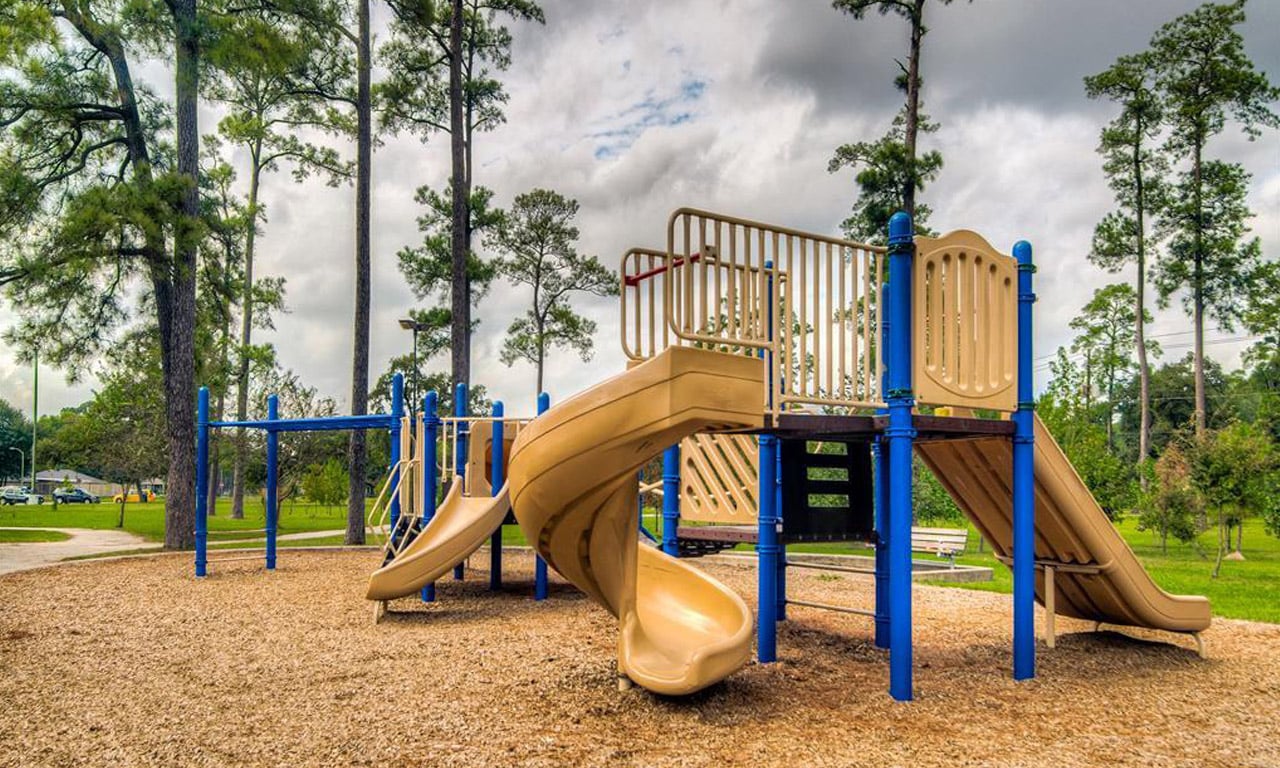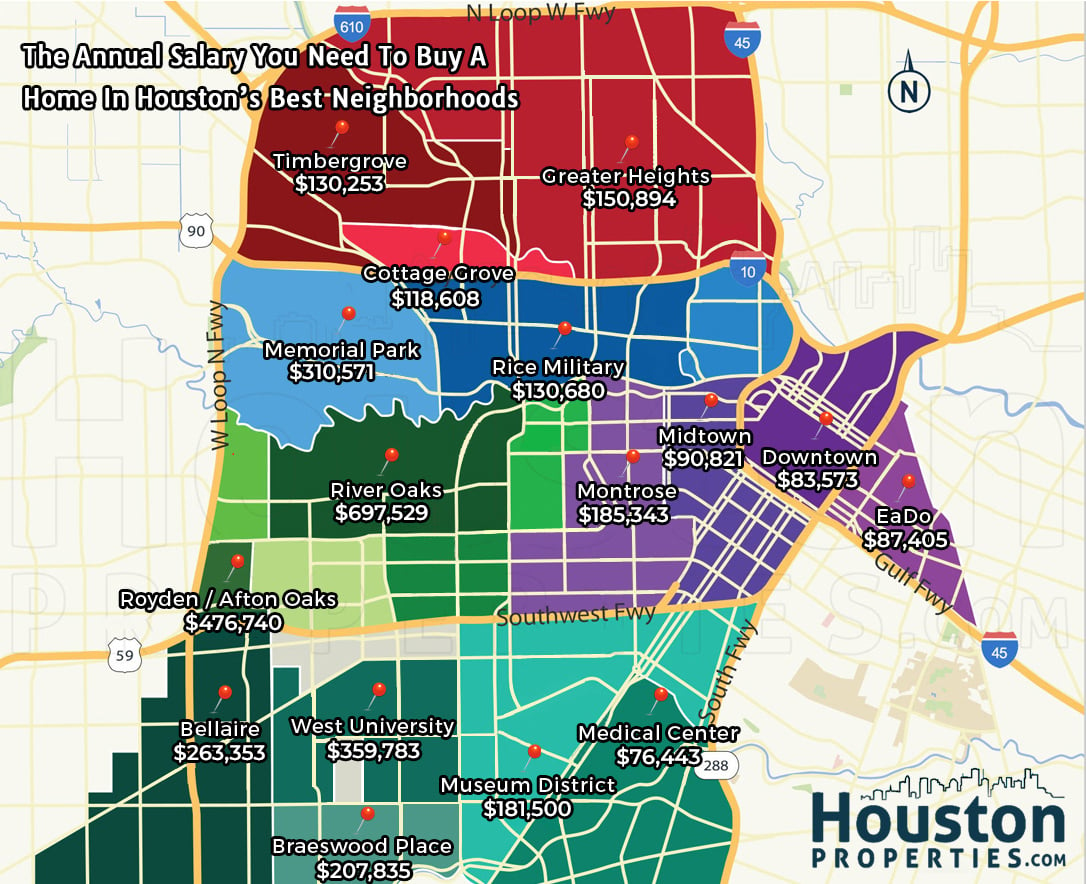 I think 2019 will be the best opportunity to be a buyer that we've had in many years.
Jobs. Credit. Location.
These are the three most important factors driving the real estate market, and the reason I'm bullish on Houston this year.
Houston's economy should add 71,000 new jobs this year. In addition, oil & gas exports are growing at an exponential rate, with the Gulf Coast being the primary beneficiary for decades to come.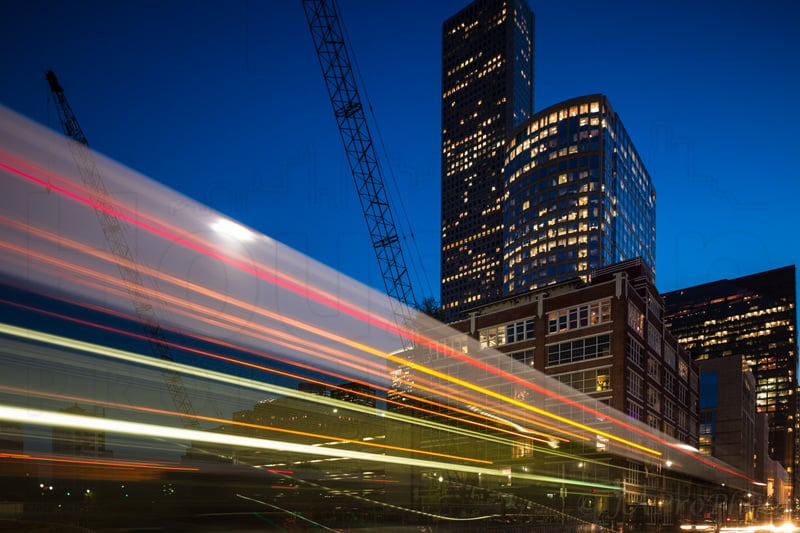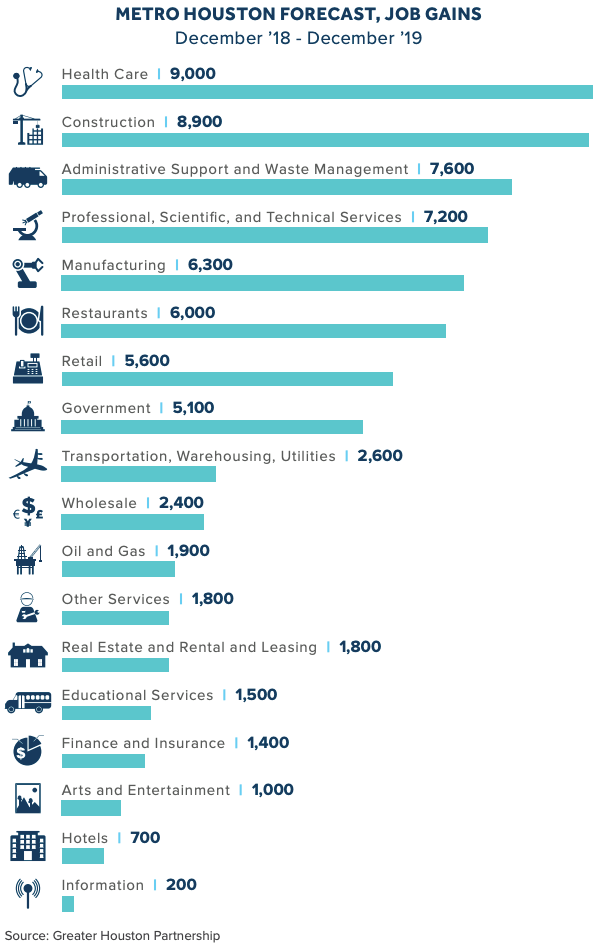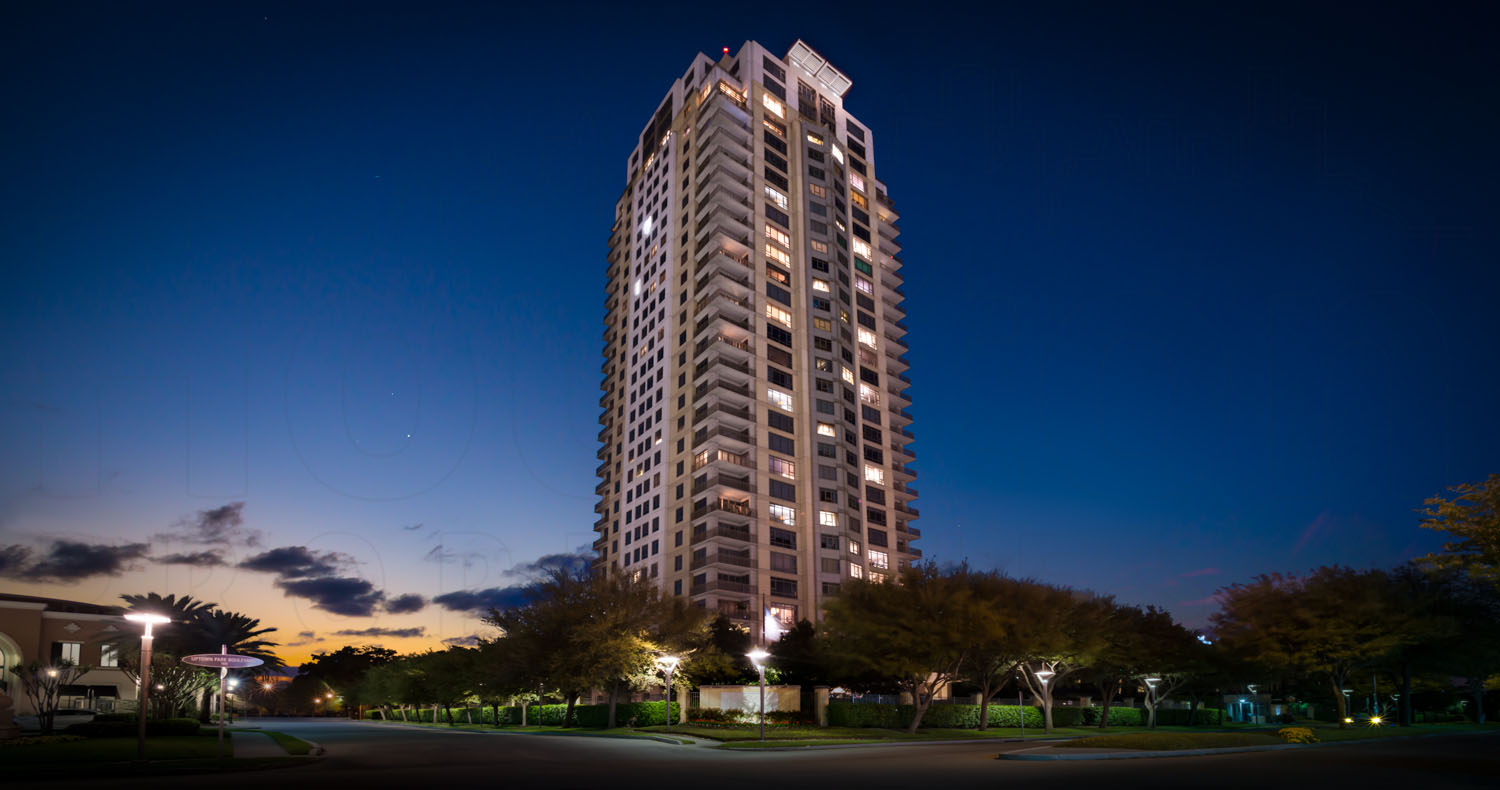 The Fed is the main wildcard on credit. Having raised rates four times in 2018, they have been tightening. However, this feels prudent to me and very different than 2008 or 2001. Buyers can still obtain financing at attractive terms.
I expect home sales in quality locations to perform well. While there may be blips in certain neighborhoods, homes with land, zoned to top ranked schools, located near major job centers have nearly doubled the overall market on a 10 and 20 year basis. Whenever turbulence arises, we have a flight to quality. I believe 2019 will be no different.
I don't think that we'll see "screaming deals," but i think we'll have more willing sellers and there will be opportunities for buyers to pick up things "in a lull" before things heat back up.
The stock market, tariffs and political theatre have created a lot of drama. I believe the buyers who focus on the fundamentals (good locations, with land, zoned to top ranked schools with quality layouts) can purchase attractive, long-term investment options.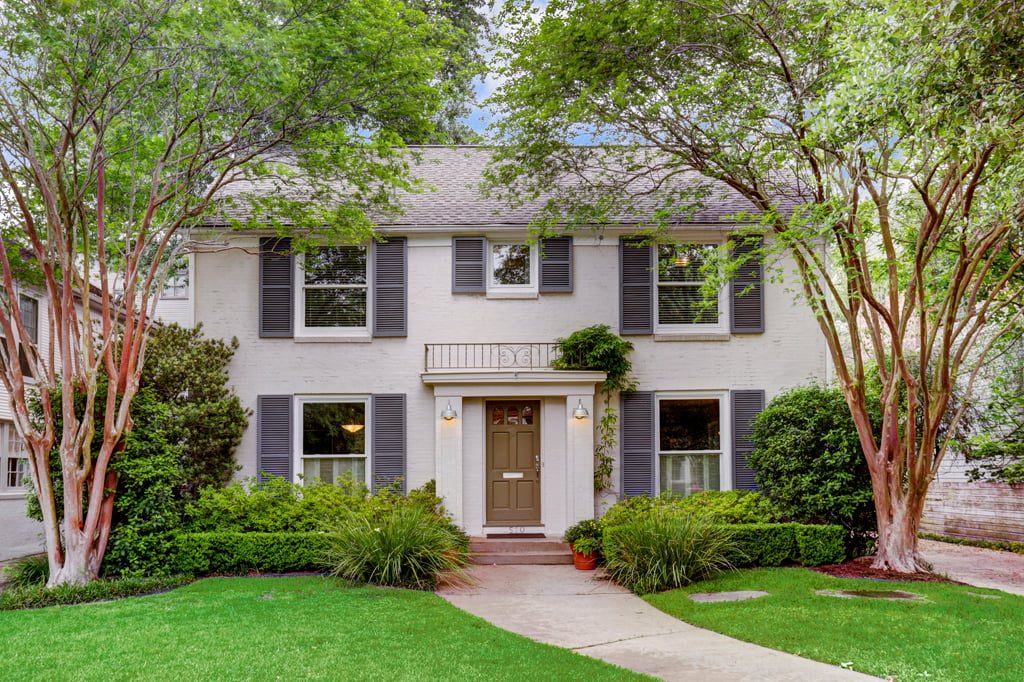 "Paige Martin is the best Realtor. She is highly experienced and very knowledgeable. She made our buying experience an enjoyable one, not only for us, but for our daughter, son-in-law and several of our friends. We have bought and sold many houses, and Paige has been the best realtor we have ever worked with. We highly recommend her."
I believe the Greater Heights (Houston Heights, Garden Oaks, and Oak Forest) will continue to do well.
We are also seeing increased interest and activity for "up and coming areas" that provide great proximity to major job centers including: EaDo, Eastwood, Near Northside / Hardy Yards, and Lindale Park.
With the MetroRail developments, I think these neighborhoods have a bright future.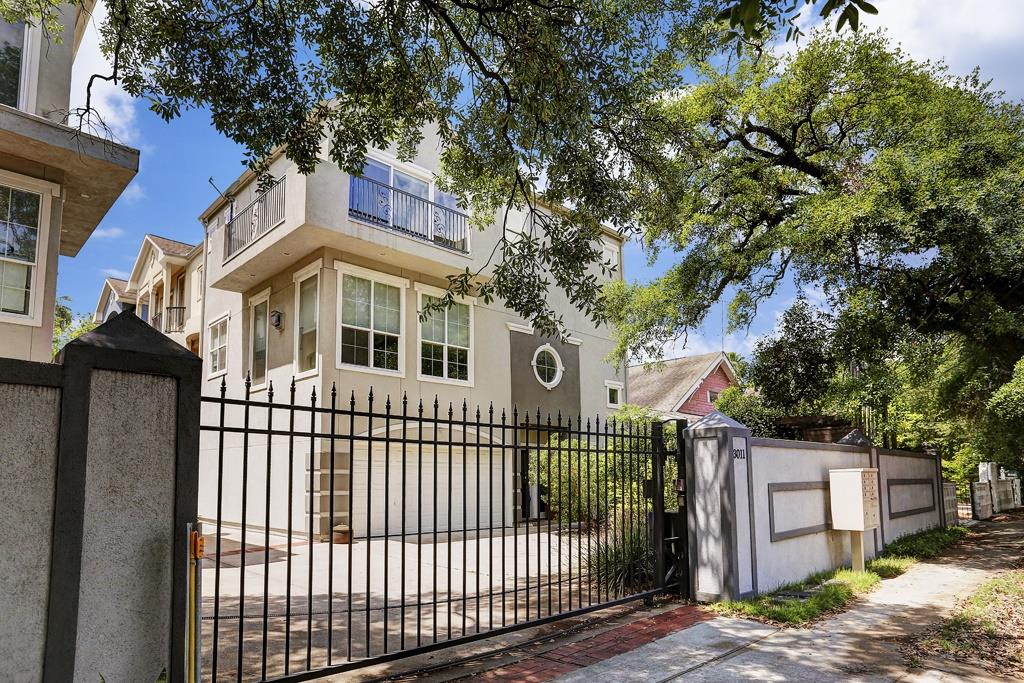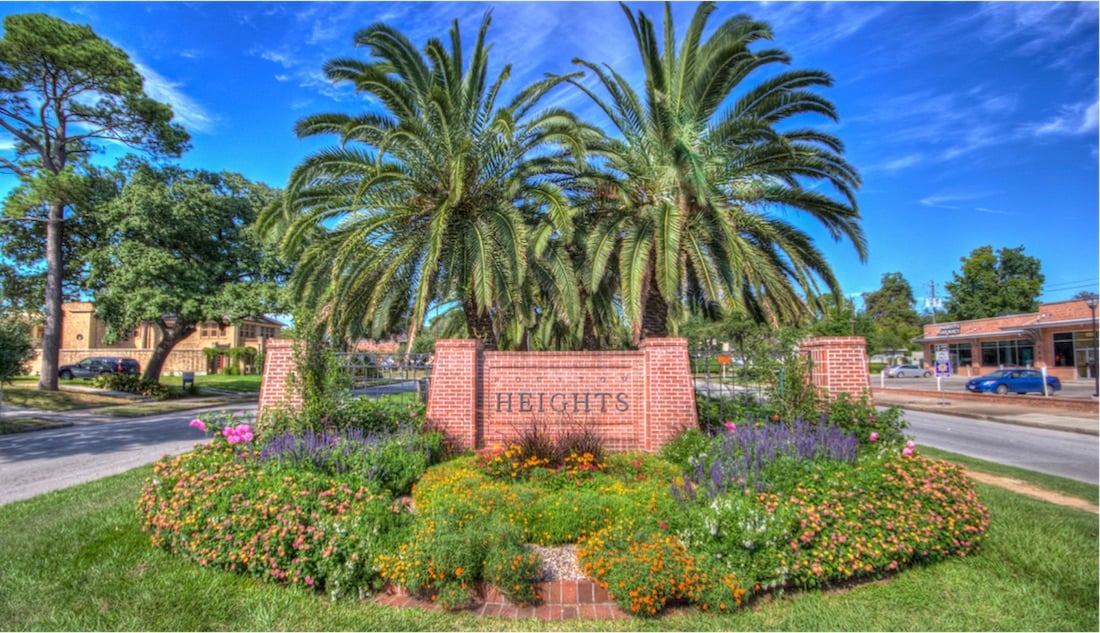 I believe the areas that flooded multiple times will continue to struggle.
These areas suffered in 2018, but I think the market is discounting two factors.
First, Houston's city council passed onerous regulations for any new permits in flood prone areas.
Many builders and major remodelers I've talked with expect their costs to increase by 15-25% in these areas.
The second issue is that we expect a large number of Harvey-flooded-and-then-renovated homes to start hitting the market over the next 6 months.
Some of these will be done by reputable builders, but many won't have remediation certificates, quality construction, or strong warranties.
This will make determining fair value difficult between non-flooded homes, flooded-and-well renovated and flooded-and-poorly renovated homes.
In addition, many builders in these areas have set their list pricing based on their cost plus the "amount of money they need to make."
This is creating a material oversupply in luxury inventory areas that flooded.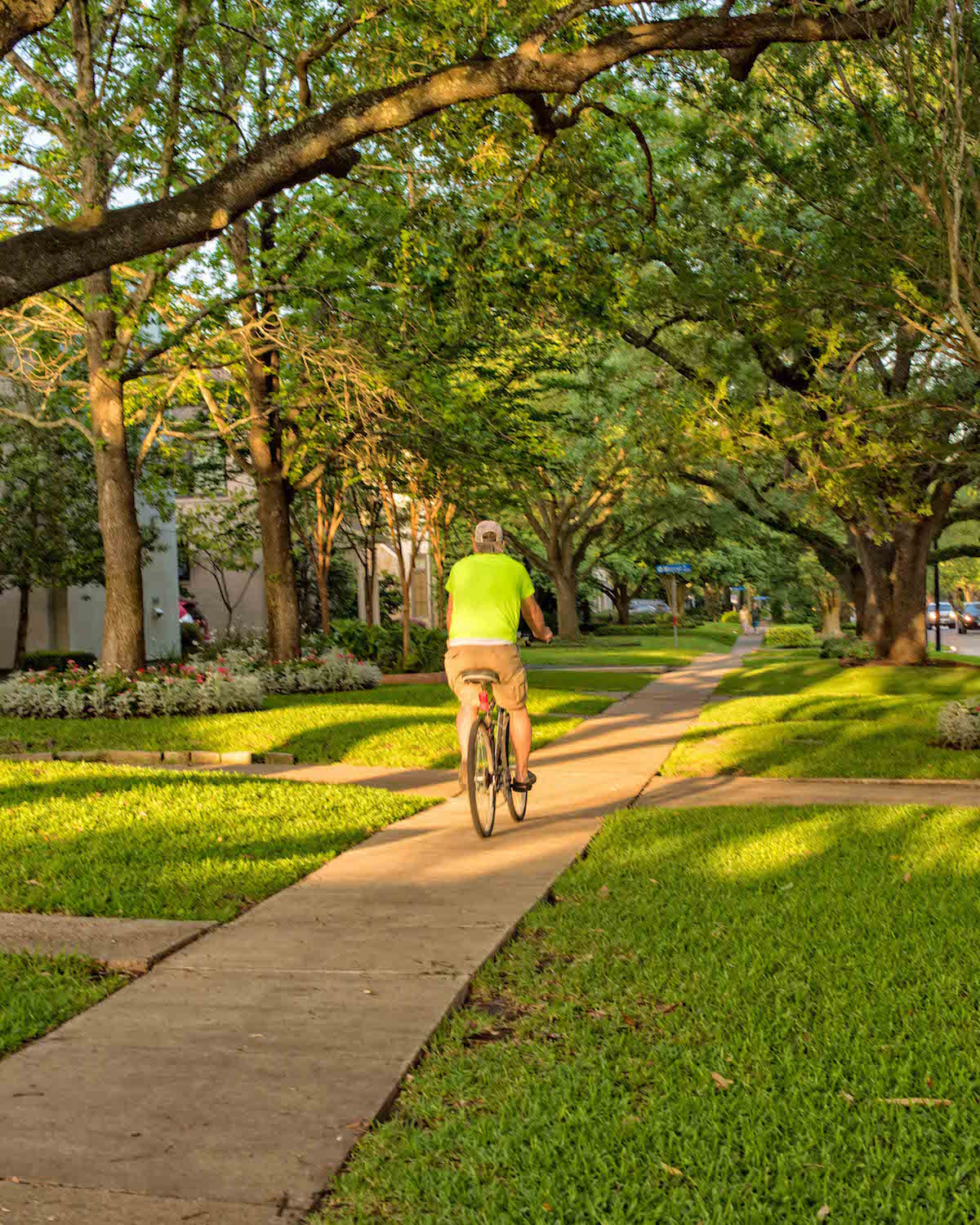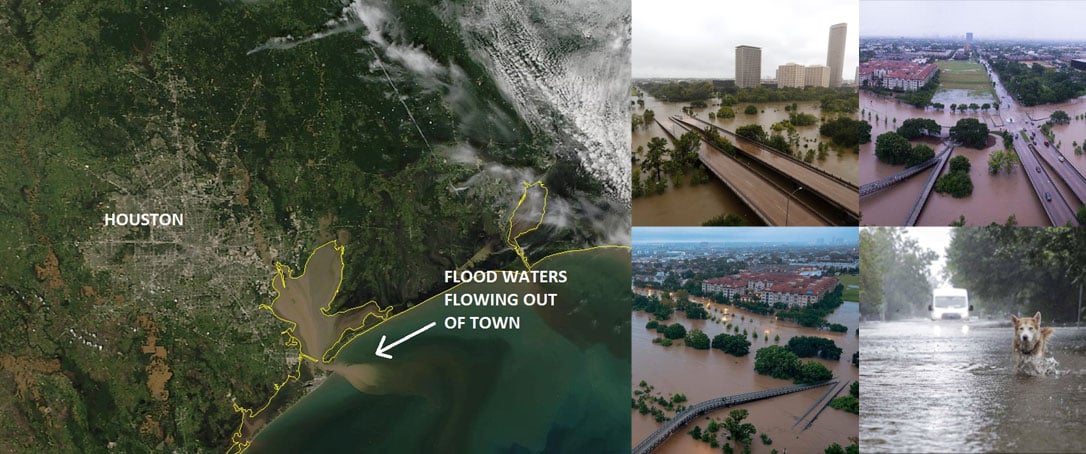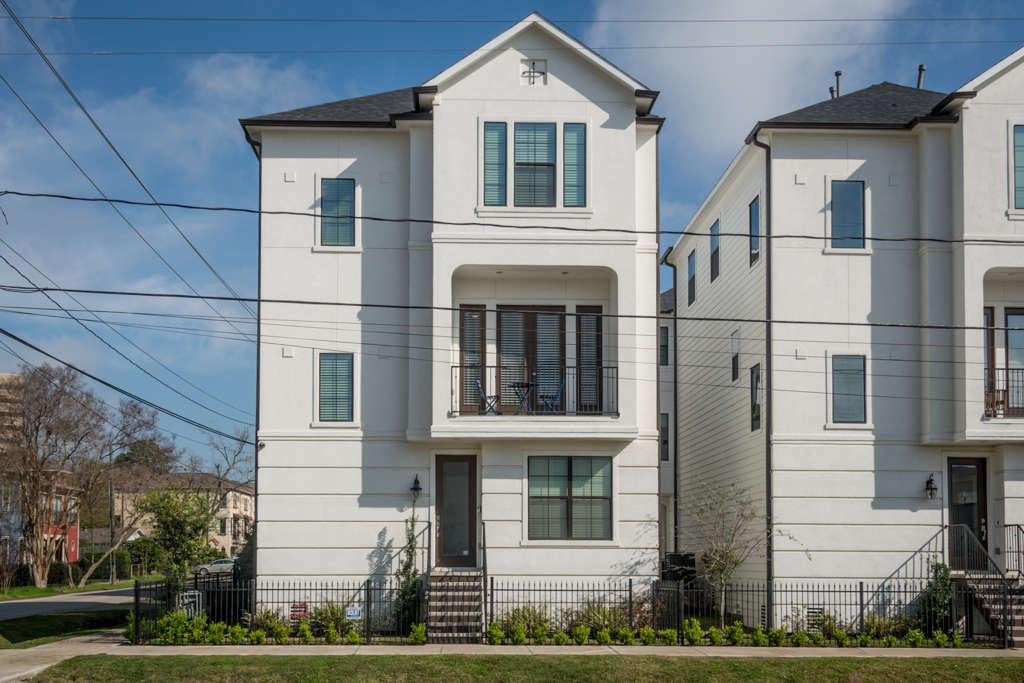 As an example, new construction homes between $1M-$1.5M in Bellaire are on the market for an average of 285 days now as sales have declined by 30%.
While builders are currently holding strong to their list price, I believe that many will be forced to sell at material discounts, creating more downward pressure on prices.
I'm also concerned about the resale of several new construction condo projects.
In some cases, developer pricing has been 30-50% above the average price per square foot of Houston's top ranked condo buildings. While there have been limited resales, at least one original buyer experienced a $1M+ loss already.
Many buyers have been influenced by HGTV. They either want something "new and pretty" or they want to be compensated for doing the work themselves.
Popular design trends include use of mixed metals, transitional styling and more contemporary lines. Many buyers are also asking for homes that are "light and bright" with open floor plans.
We're seeing a decrease in demand in very stylistic homes (e.g. French, Mediterranean, Spanish homes) and many sellers are better off making cosmetic changes before putting them on the market.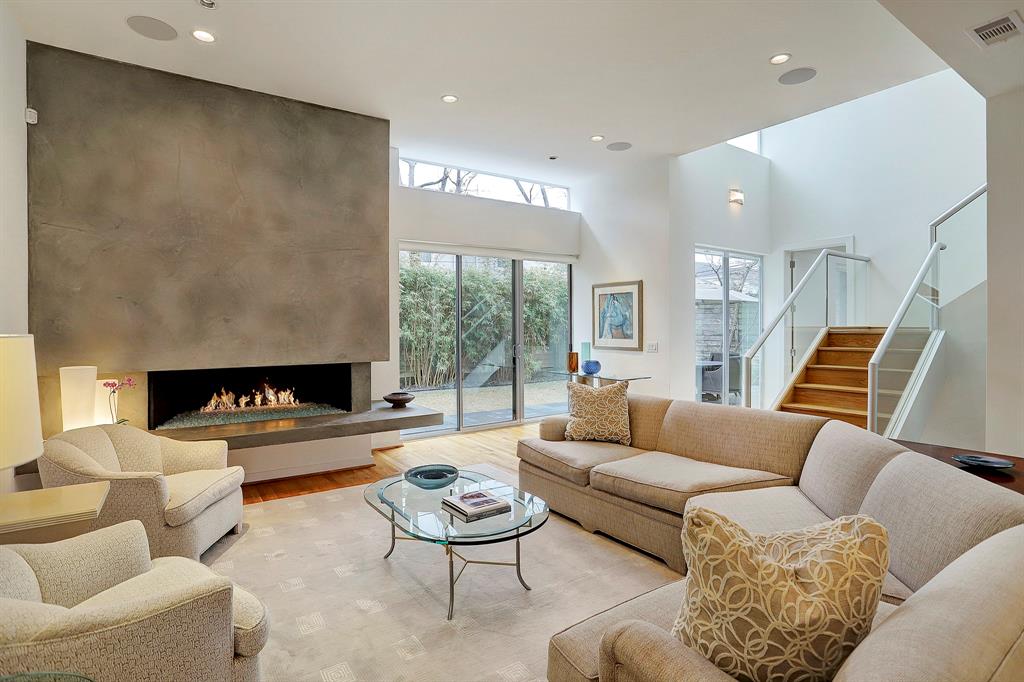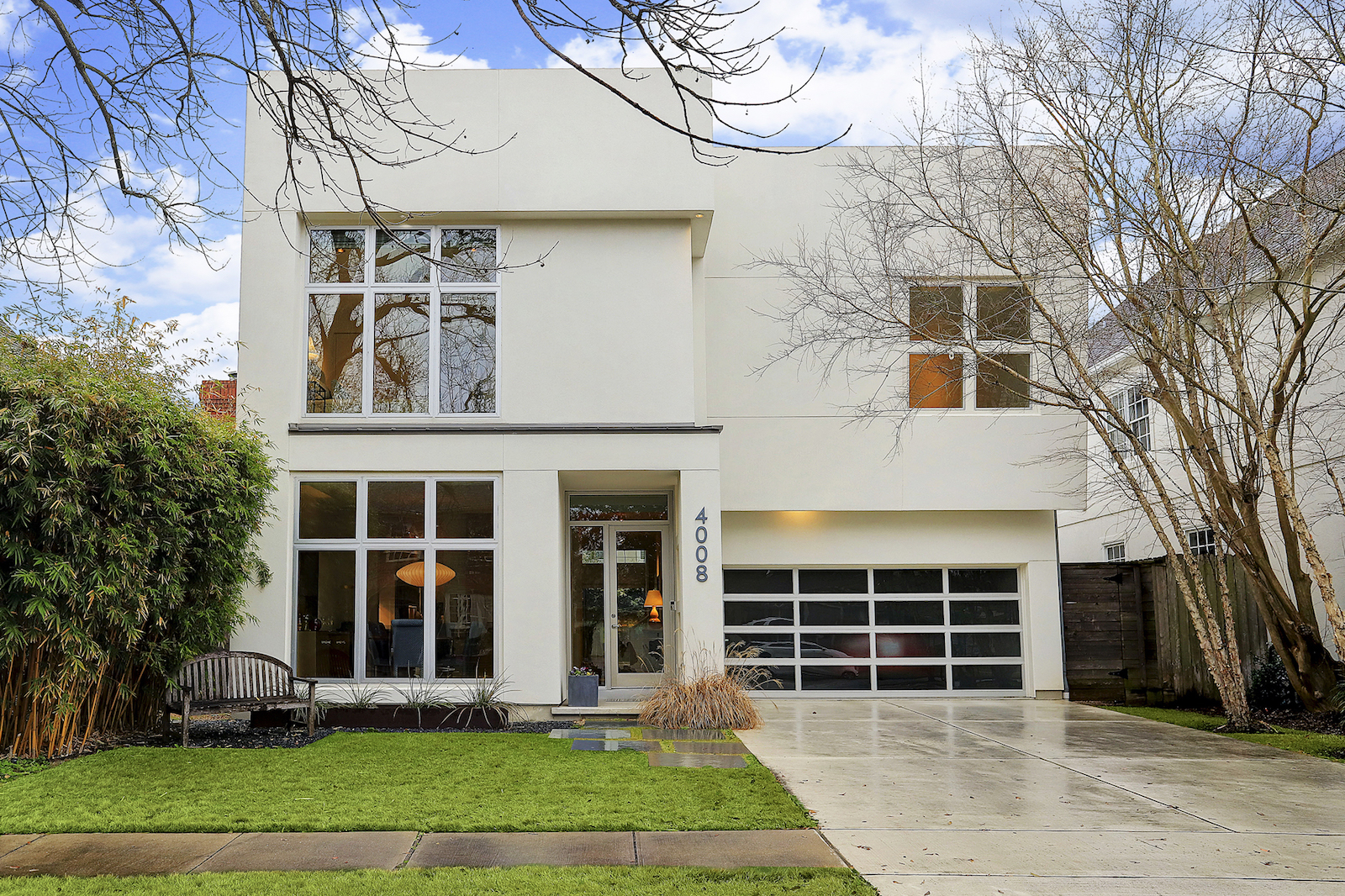 I believe that much of the decline in new home sales comes from the fact these communities are in disadvantaged locations.
Many of these communities either require a long commute to major job centers, aren't zoned to top ranked schools and/or have flood concerns.
Existing homes that also suffer from location challenges (close proximity to railroads or main highways, require lengthy commutes) that are priced above the average for the area, will also struggle.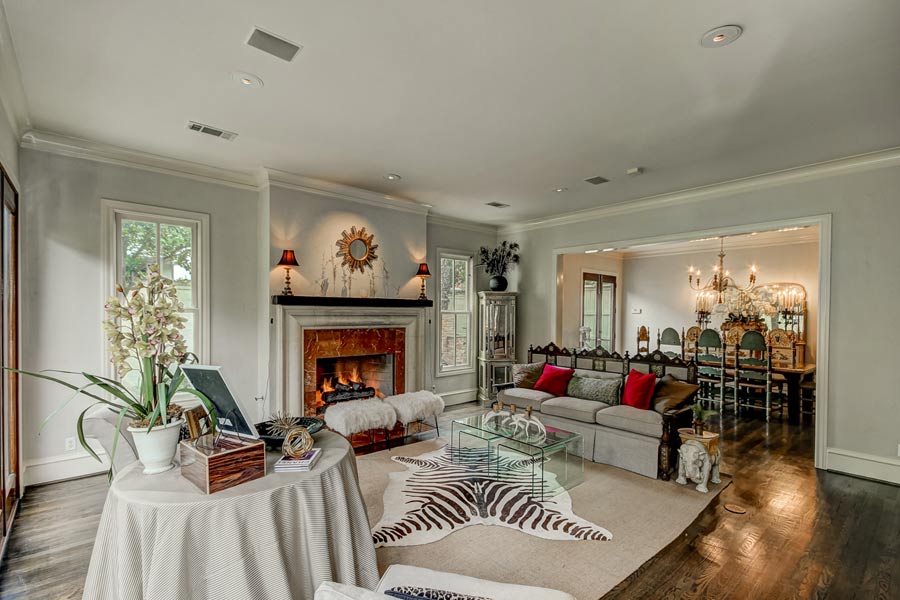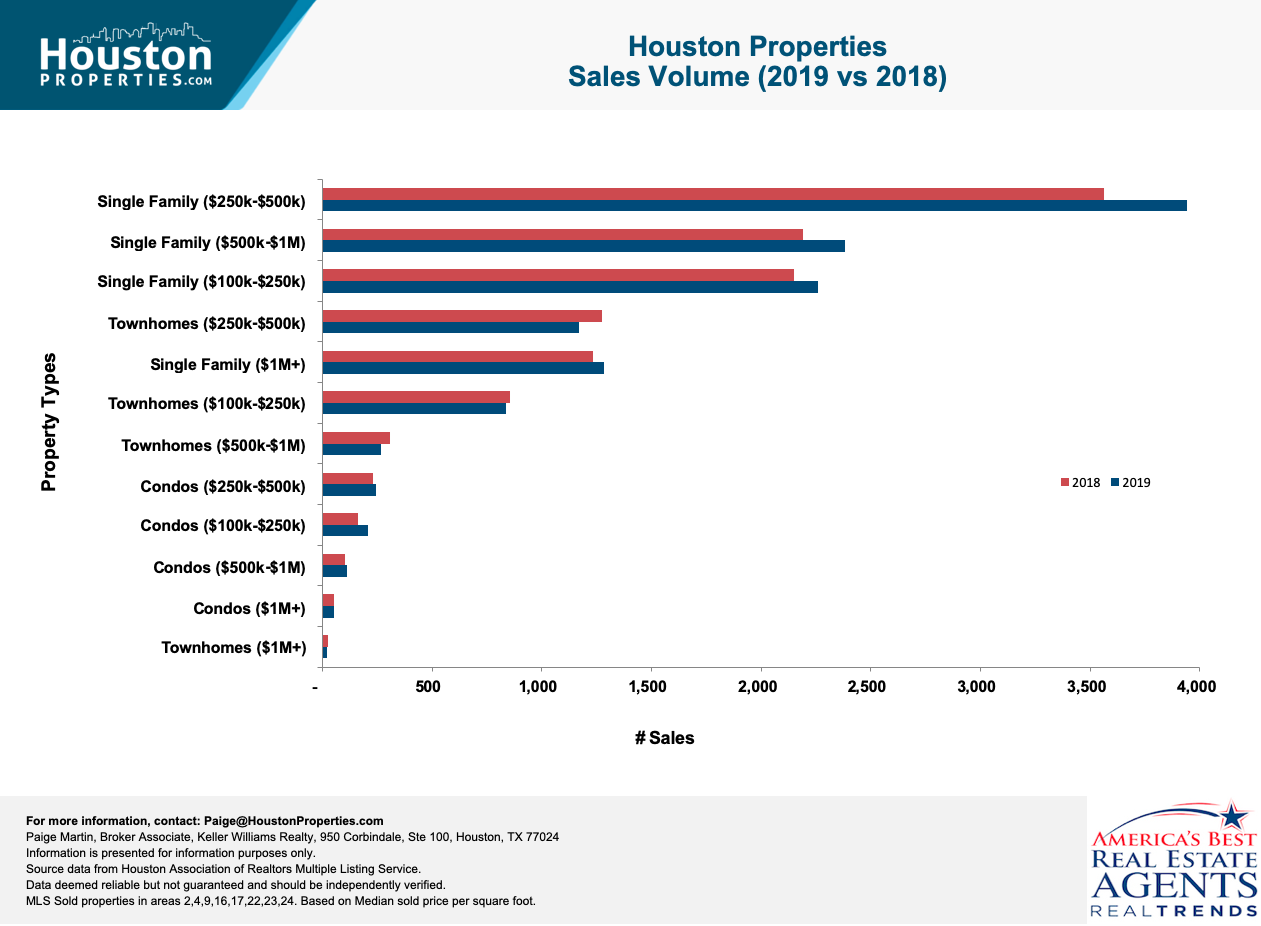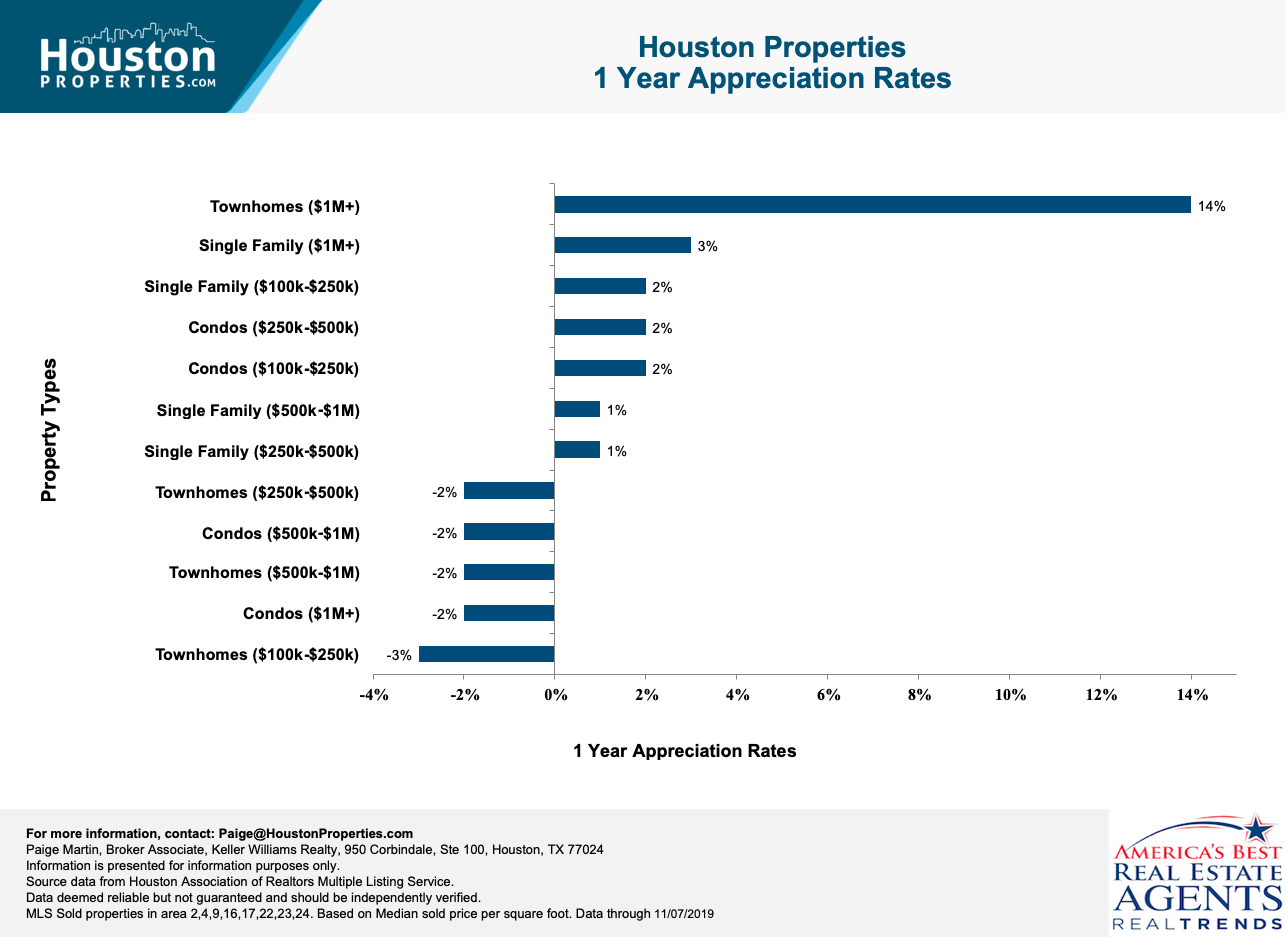 Given the increased stock market volatility, we're seeing an increase in cash buyers. This could be an interesting trend to watch in 2019, depending on what happens with stocks this year. The iBuying trend has also seen marked growth in Houston. Read our Houston iBuyer Review Guide for more information.
We don't have a crystal ball. All predictions are our educated guesses. Caveat emptor.
Data covers single family, townhome & condo sales in areas 4,9,16,17,22,23,24 ("Close in Houston")
All Houston property sale information was sourced by the HAR MLS database.
Data is deemed accurate, but is not guaranteed. Information is provided for informational purposes only