St James Houston Condo is a 24-story high-rise luxury condo located at 5555 Del Monte Dr. in Houston, Texas 77056.
It perches over the Galleria area, near Tanglewood and Post Oak neighborhoods. Built in 1975, St. James boasts of a long list of amenities that include a heated pool, workout facilities, saunas, tennis courts, and guest suites.
For more information or available St James Houston Condo for sale, call Paige Martin at
713-425-4194 or email [email protected]
St James Condos For Sale
All St James Condo Listings
St James Condos Amenities
St James Condos Location Overview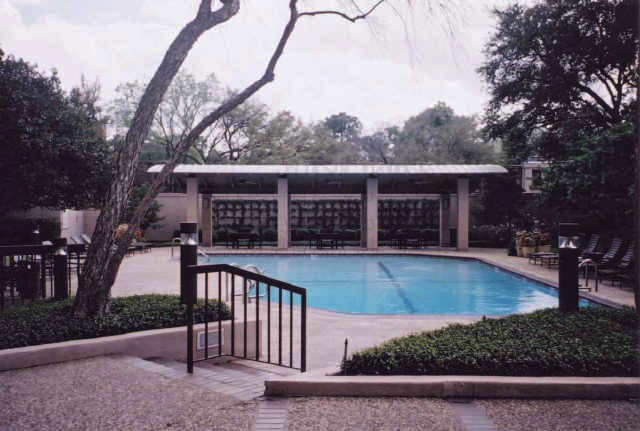 The 24-story high St James Condominiums towers over the Uptown Houston and Galleria area. It is also near Downtown Houston, home to one of Houston's business districts with over 200,000 jobs housed within it. People working Downtown have the convenience of having a short commute or drive between their workplace and home, should they decide to live in one of the condos for sale in St James.
The close proximity to Galleria also gives St James residents easy access first-class restaurants (from Tex Mex and South American to Middle Eastern and Vietnamese), cafes, hotels, bars, and movie theatres. The area is also very popular for its numerous designer stores, massive shopping centers, and other retail outlets.
The skyscraper is also near the peaceful and wooded Tanglewood neighborhood. Tanglewood is very well-known for being one of the most desirable neighborhoods in Houston due to its real estate planning. Each lot in Tanglewood is planted with two oak trees, with an additional three trees on each corner of the area. This gives owners of St James condos for sale an amazing and relaxing "clean, green and naturesy" view.
St James Condos For Sale Features And Amenities
St James Condominiums towers over the Galleria and Uptown. Its 24 floors combine to create a modernly designed skyscraper. This architectural style is carried over to its spacious condos for sale, along with the expertly fused interior and exterior elements.
Among the St James condos for sale staples are spacious bedrooms and kitchens, hardwood floors, massive living rooms, floor to ceiling windows (to maximize the magnificent views), recessed lightings and private patios (available to select units), and more.
General amenities include concierge services, valet parking, fitness room, party room, residents-only pool, storage room, tennis courts, saunas, guest suites, etc.
For more information on available St James condos, please contact Paige Martin at 713-425-4194 or email [email protected]
St James Condos Amenities
Concierge service
Valet service
Fully-equipped Fitness Center
Party room
Guest suites
Pool
Sauna
Tennis courts
Storage room