Houston's Association of Realtors' (HAR) 10-year report shows Lazybrook having one of the best real estate appreciation rates in Houston.
Lazybrook's 84% 10-year growth in median sales price is among the highest in the city.
About 10 minutes away from Downtown Houston, Memorial, and Galleria, Lazybrook is one of the few Inner Loop neighborhoods with homes in the $250,000 to $350,000 price point.
The Lazy brook Houston Real Estate Appreciation Report below outlines the neighborhood's home sales numbers the last 10 years. Here are 4 exciting Lazybrook real estate trends.
Lazybrook Houston Popular Topics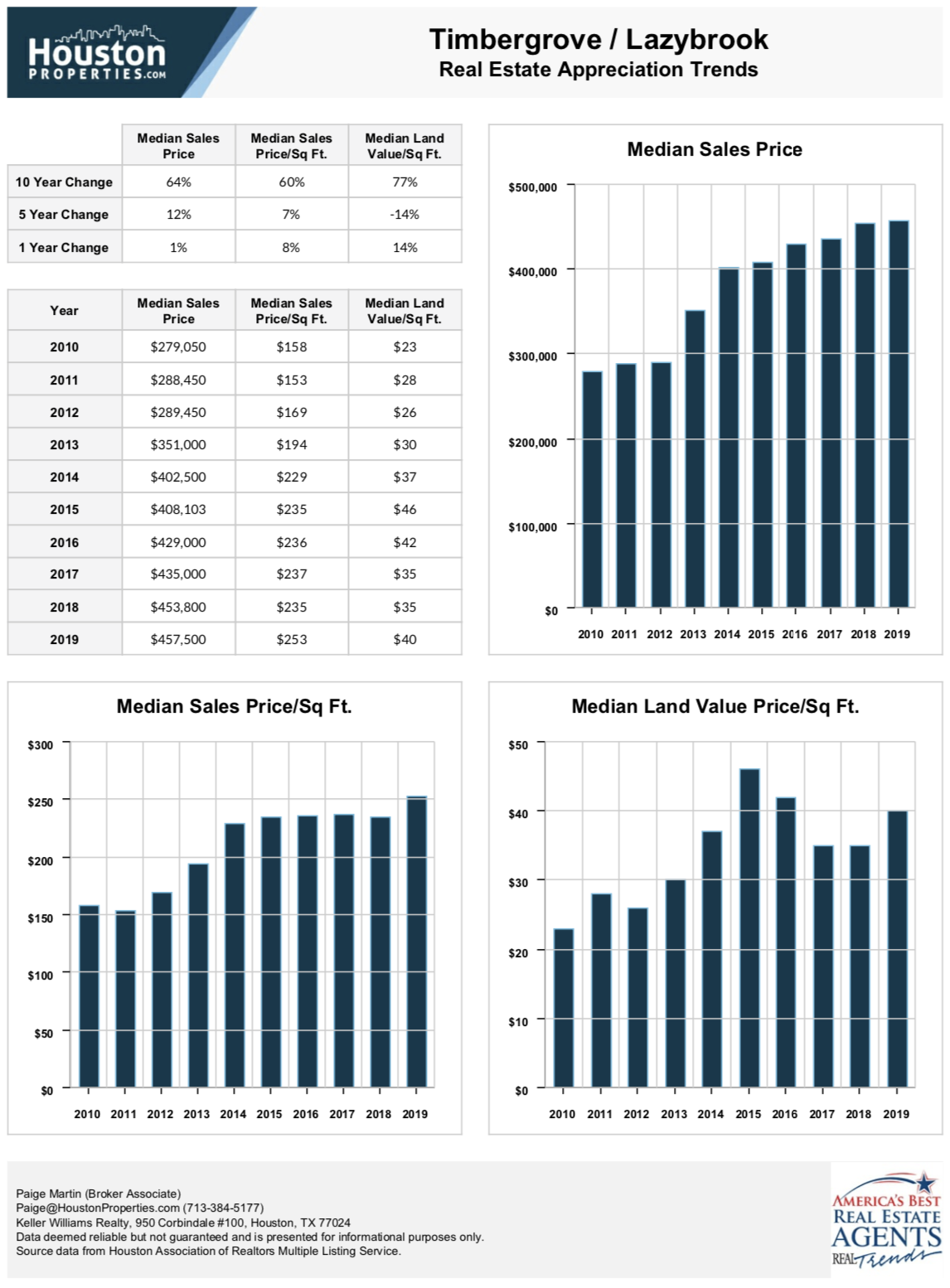 4 Fantastic Figures From Lazy brook Houston Real Estate Trends
1. Lazybrook homes median sales price nearly doubled in just 10 years
Lazybrook homes' median sales price jumped by 84% from 2004 to 2013. From $187,500 in 2004, Lazybrook homes for sale this year is at $344,262. This is nearly $170,000 value appreciation in just a decade.
2. 2013's Lazybrook home sales dropped by 13%
Homebuyers bought a total of 182 Lazybrook homes last year. This year's home sales is at 158 so far, good for a 13% dip in total sales.
3. Lazybrook homes appreciated by 20% from 2012 to 2013
From 2012's $287,700 median sales price, Lazybrook homes for sale this year have a median sales price of $344,262. Houston home inventory is at a 12-year low of 3.4 months. The low home supply is pushing Houston real estate's value.
4. Lazybrook homes netted a 65% 10-year growth in average price per square foot
From $110 in 2004, Lazybrook's average price per square foot is at $182 this year. With a median lot size of 7,640 square feet, this 65% 10-year increase is very significant to Lazybrook's real estate appreciation.